It's time for the Stewart's Pre-Packaged Pint Sale! Enjoy your favorite flavors of our pre-packaged super rich ice cream, gelato, and non-dairy pints for an even greater value all week. Stock up and grab 2 for just $6, now through Sunday, 11/19!
*must buy 2*
As an extra special treat, we brought back fan-favorite Tiramisu ice cream just in time for the sale! This rich mascarpone flavored ice cream with a mocha fudge swirl, pound cake pieces, and chocolatey espresso flakes is calling your name. It's only here for a limited time, so stock up now while they're on sale!
Did you know? Our Pint Ice Cream is SUPER RICH!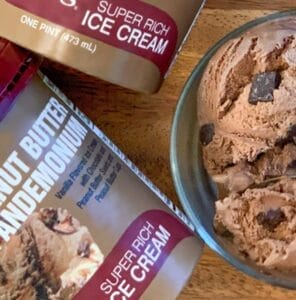 That's right! Our Prepackaged Pints are made with a super-rich formula that takes our delicious ice cream to a whole new level. The formula incorporates more fruit, nuts, swirls, and candies to give you some extra sweetness in every spoonful.
We even use more cream when making our pint ice cream, giving it a heavier, creamier consistency! Not only do we add more cream, but we also incorporate less air into the ice cream. Air is added to ice cream during the manufacturing process to produce ice cream that is light and creamy. Premium ice creams like our Prepackaged Pints contain less air, which results in a creamier, richer taste!
 Our Ice Cream is made with New York State's BEST Milk!
At Stewart's Shops, you know you're getting quality ice cream at a great value. Our ice cream is made with our fresh and local milk, which won the title of Best Milk in New York State at this year's State Fair!
The quality and flavor of Stewart's milk makes the perfect foundation for our award winning ice cream. We currently have dozens of pint flavors to choose from during this week's sale. Go for first place flavors like our Chocolate Ice Cream or Mint Cookie Crumble, or try out our line of creamy Gelatos in flavors like Milk Chocolate, Salty Caramel, and Pistachio. We also offer two non-dairy flavors!
Don't miss out, stop in and stock up on your favorites pints while they're on sale! Grab 2 for just $6 through 11/19!
What's Your Flavor?