It's Flavor Time at Stewart's Shops! We have several limited-edition ice cream flavors available now for you to try.
Eggnog Ice Cream
Starting off strong with our classic Eggnog Ice Cream. Did you know? Stewart's won Best Eggnog in North America from the World Dairy Expo this year! This award-winning eggnog is used to make our deliciously creamy Eggnog Ice Cream. This is a must try during the holiday season.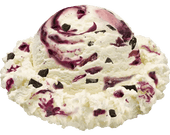 Berry Chip
Introducing a brand-new Stewart's flavor! This one is BERRY delicious! Try this vanilla ice cream with a mixed berry swirl and chocolate chips today. Berry Chip is now available in all shops at the ice cream counter. Switch it up and try this show stopping flavor at your local shop!
Daily Grind
Stewart's Daily Grind is for the coffee enthusiasts! It is made up of premium coffee ice cream ribboned with a marshmallow swirl and fudge coated espresso pieces. This flavor is available at the ice cream counter while supplies last. Don't miss this sweet pick me up!
Brownie Points
We don't want to brag, but we've created the perfect ice cream for brownie lovers! This flavor is made up of rich brownie batter ice cream and has a chocolate cookie crumb swirl and decadent brownie pieces. Available at the ice cream counter while supplies lasts!
Peppermint Stick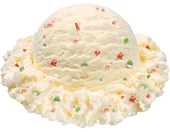 Merry Peppermint Stick Season! Try this delicious holiday flavor featuring peppermint flavored ice cream with red and green crushed mint candies. You can find this cool flavor at the ice cream counter and in half gallons.
Tiramisu Ice Cream
Our Tiramisu Ice Cream is a mascarpone flavored ice cream with a mocha fudge swirl, pound cake pieces, and chocolatey espresso flakes! If you've never tried this Italian dessert inspired flavor, what are you waiting for! Available in prepackaged pints.
Happy Holidays from Stewart's Shops! What's your flavor?