Happening All Week- Ice Cream Specials and Great Food Specials
At The Cone-Counter
Banana Split & Brownie Sundae Sale!
Save $1.00 when you try a Banana Split or a Brownie Sundae this week. Mix it up by adding any of your favorite Stewart's ice cream flavors! On sale through Sunday, 12/4.
Everyday Specials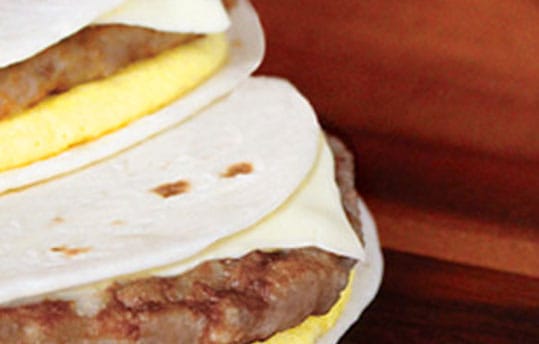 Sausage Egg Wraps
Get two sausage egg wraps for $4.50!
Cheeseburgers
Enjoy two cheeseburgers for just $6.00.
Chicken Wraps
Pick up two chicken wraps for just $5.50.
Make Your Own Hot Dogs & Roller Grill Items*
Enjoy two hot dogs or roller grill items for $4.00! Mix and match.
*at participating shops
Stewart's Bread & Rolls
Save 50¢ when you buy two! Mix and match.
Stewart's Chips
Get 2 for $5 when you mix & match Stewart's Chips (5oz bags)!
Get Your Donuts from Stewart's Shops
Grab two donuts for just $3.25
Limited Time Offers
Get Hydrated!
Pick up two 1L Smart Waters® for just $4.00 Now through 12/04.
Get Energized!
Now through 12/04,  grab three 8.4oz Red Bull Energy Drinks® for just $6.00!
Stock Up!
Grab your favorite 2L Pepsi® Sodas and get 2/$5.00, now through 12/04.
MOO Club Specials
When you text MOO for the first time to 55678, you will also receive a FREE single scoop cone coupon on your phone. When you sign up for the MOO Club, specials and promotions will be sent straight to your phone.
Moo club members, this juice is worth the squeeze! Now through 12/18, redeem your Moo Club coupon and get $2 off a 52oz bottle of Tropicana® Juice!
Get your snack on! Moo Club members can save $2 on any bag of Tostitos Chips; choose from Original, Bite Size, Rounds, or Scoops! Coupon redeemable through 12/4.

Flavors of the Week!
Half Gallon Ice Cream
$369
(Week of 11/28-12/4)