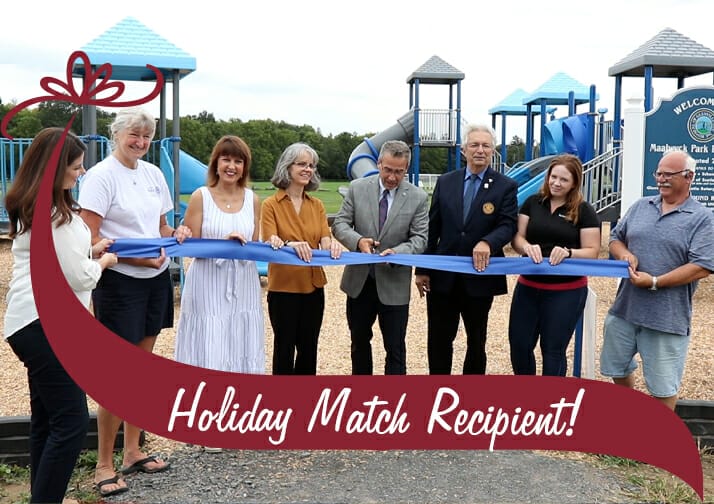 Great news! We have over $2 million in Holiday Match grants to give to nonprofits in need! Last year we were able to help over 1,700 nonprofits. Thank you to our generous customers, hardworking Partners and generous media support.
Holiday Match applications are being accepted until January 31st. This year's Holiday Match program was one of the most successful ones. Customers donated over $1 million for only the second time in Holiday Match history. With the Stewart's match that's over $2 million going towards nonprofit charities benefitting children. All the funds will support local organizations in our communities.  Organizations are encouraged to apply until January 31st, online at stewartsshops.com/holiday-match
If you are a nonprofit impacting children, we encourage you to apply!
We are proud to highlight some of last year's Holiday Match recipients. Next up is, Maalwyck Park.
The town of Glenville opened an inclusive playground this year at Maalwyck Park. The playground is the first of its kind in the community.
The park has options for anyone of any ability to come hangout, play and have fun. Inclusive equipment like the new swings, merry go round, slides and more, make it possible for the entire community to utilize the park.
There are not many parks like this in the area and it will be a great resource for not only the town of Glenville, but the surrounding areas as well.
See the highlights of the park's grand opening below and learn more about how your Holiday Match donations have helped your communities!
Supporting Our Communities.