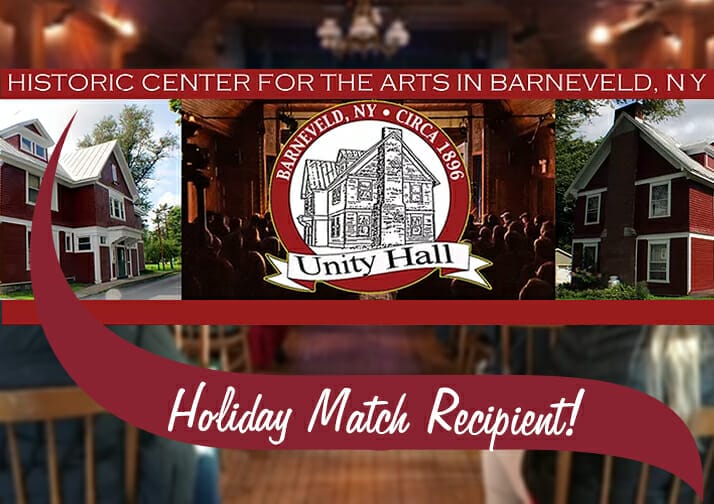 Unity Hall is one of New York's most exciting homes for live events and hands on programs all year round. They offer diverse music, theater, spoken word, and more, in their beautifully restored 19th century center for the arts.
Last year they were a recipient of a Holiday Match donation to fund the programs they run for kids in the community. Unity Hall runs immersive theater and art programs for kids to experience the magic of the arts. Programs that allow kids to get involved with acting, performances for kids from local groups to holiday themed events for children and their families are all made possible through the Holiday Match donation.
The hall was originally built in 1896 as a community center and performing arts center and is still used in that manner today. In addition to their children's programs the hall has in person and virtual concerts year-round, open mic nights for local talent, plays, spoken work performances and more.
Find out more about Unity Hall in the video below!
Supporting our communities!