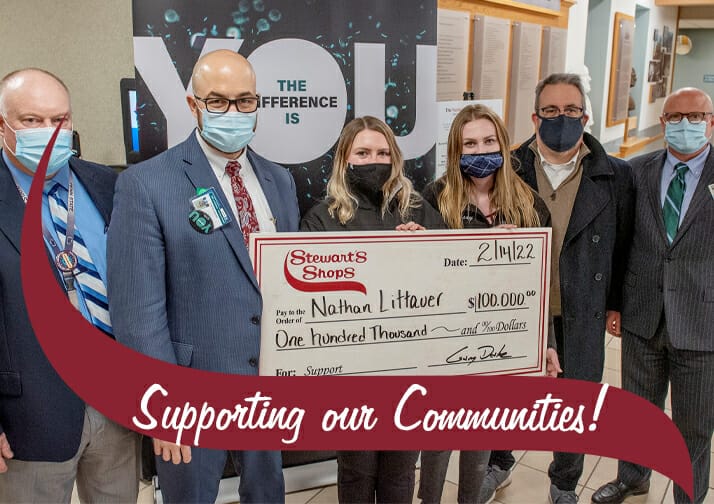 We recently donated $100k to the Nathan Littauer Hospital, in Gloversville, NY for the purchase of a new portable digital X-ray machine.
During the pandemic, the hospital was busier than ever. On any given day, the portable x-ray machine could be used over 20 times. When an older machine started to malfunction, the hospital knew they needed a new one, and quick.
This last year was especially challenging for Nathan Littauer Hospital. The extra strain on equipment and supplies caused by the pandemic led to over $9 million of capital requests from departments at the hospital. With a budget of only $2 million, for the first time in 20 years the hospital needed emergency capital.
When we heard the hospital was in need. Stewart's Shops didn't hesitate to help. Supporting the communities we are in is something we take pride in; it is a part of who we are.
This is not the first time we have provided support to the hospital. In 2019 we helped support the construction of the Nathan Littauer's Primary Care Center with a $250,000 donation. The hospital has also been a long-time recipient of our Holiday Match program. Holiday Match has supported bassinets and warmers in the maternity ward, and scales for the operating room.
We Are Closer to You.
Holiday Match
Holiday Match checks are scheduled to be mailed out in mid-March. Together, Stewart's Shops and our customers raised over $2 million for only the second time in Holiday Match History. With over 1,700 applicants, we are so excited to see all the programs and organizations this year's funds will support.