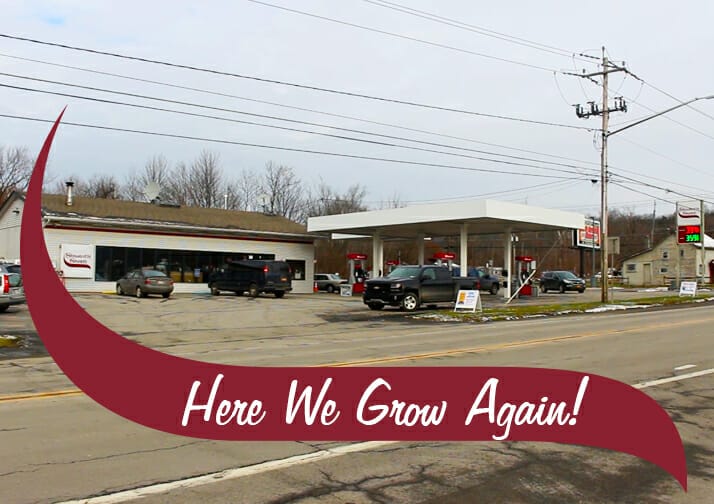 Norwich  is home to a brand new Stewart's Shop! In early September, Stewart's Shops officially purchased the Blueox Neighborhood Market convenience store chain based in Central New York. We recently celebrated with a grand opening celebration and ribbon cutting.
This new shop is one of the rebranded Blueox stores. The new shop will have all of  your Stewart's favorites. Stop by the new cone counter and get a scoop of our award winning ice cream. Grab a cup of chili or mac and cheese from our crocks or go for an eggwich or cheeseburger from the warmer. This new shop has diesel and regular gas so you can fuel up yourself and your car.
About Stewart's Shops Growth/Construction: In 2021, we will open 18 shops, 12 being replacement shops and 6 were formerly Blueox locations. The Norwich shop project is part of our continuous commitment to invest in our communities and meet the growing needs of our customers; offering a wider variety of food and beverage options, and making your life easier!
Fun fact: A few a years ago, it was estimated that there were over 37,000 cows in Chenango County. The county is estimated to only have 46,000 people. That is almost as many cows as people!
Stewart's Shops Grand Opening Norwich from Stewart's Shops Corp on Vimeo.
Here We Grow Again!