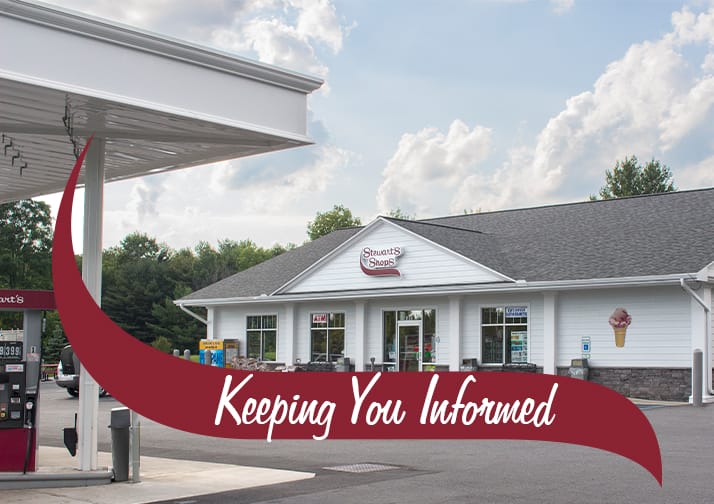 Our top priority is to protect the health and safety of our customers and Partners. We continue to follow all state mandates, regulations and requirements.
MASK POLICY

New York: Effective  Monday, 12/13/21- We will be following the Governor's updated mask guidelines, requiring all (medically able) customers and Partners to wear a mask while in our New York shops.  Learn more about updated mask mandate here. 
Vermont: Masks will continue to be mandatory for unvaccinated customers and Partners.
More information on masks:
For customers who are not medically able to tolerate a mask/face covering, we are following Americans with Disabilities Act guidelines and will make accommodations.
For customers purchasing privileged items such as alcohol, tobacco, or lottery, please know that our Partners may have to ask you to take a step back from the counter and lower your mask for a short moment when asking for ID. This is to protect both our customers and our Partners from making an incorrect sale, as we must verify that the purchaser matches the photo on the ID presented.

Thank you for your compliance
We will continue to encourage and educate our customers on mask compliance with friendly reminders and signs posted on the door. We are all in this together and we ask our customers to be respectful of one another and follow the mask protocols.