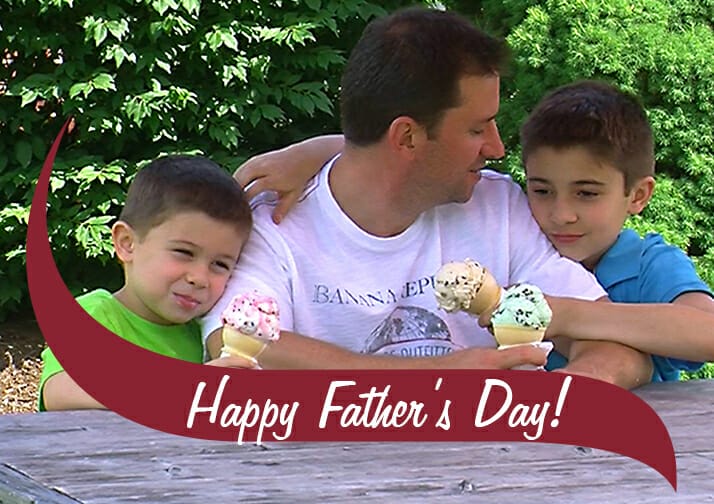 Single Scoop Cones are 99¢ for everyone on Father's Day! Celebrate Dad with his favorite ice cream  flavor or try one of our seasonal flavors.
He is sure to love our French Toast Roast. This rich coffee ice cream with maple syrup and cinnamon sugar shortbread pieces will make him feel like you made him a homecooked, French toast breakfast. Our Blueberry Crumble is French custard ice cream with a sweet cinnamon crumble and delicious blueberry swirl. Blueberry Crumble is already a great summertime dessert the only way to make it better is to turn it into ice cream!
We have a bunch of other things Dad will love too. For Dad's who are fans of horseracing, NYRA Bets Card and Season Grandstand passes can be found at over 150 Stewart's Shops.
If you're planning on spending all day outside with Dad, we have your covered. We have bug spray, sunscreen and over 100 ways to get unthirsty. Don't forget the ice! Going fishing with your dad on Father's Day? Stop in and grab some worms and snacks. We can't promise you'll catch any fish but at least you won't be hungry.
What ever you're planning on Father's Day, let Stewart's Shops be your one stop shop.