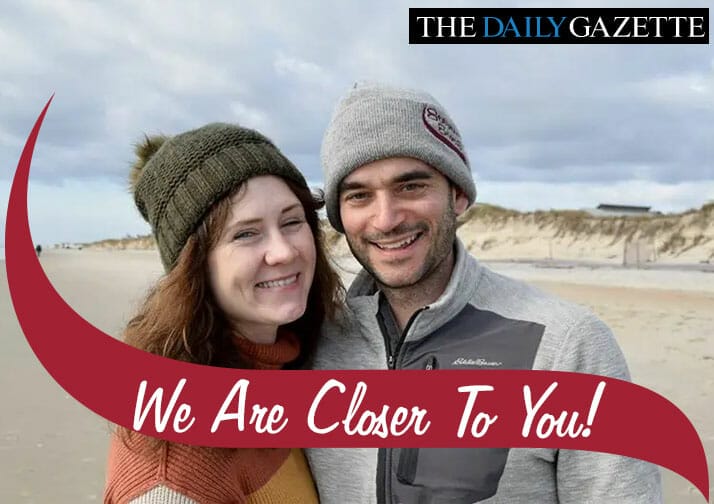 You know Stewart's Shops is closer to you and it looks like so does Andrew Waite at the Daily Gazette! Andrew wrote up a wonderful story on Stewart's Shops and the unique connection that Upstate New Yorkers have to our shops.
Andrew and his wife Kathleen moved back to Upstate New York two years ago. Andrew grew up on Stewart's but his wife did not. When he first moved back, he wanted to go with some friends to a Stewart's Shop to chat and get some coffee. His wife responds with "You're going to a gas station?" Nobody understands that feeling like a true Upstater does!
Andrew talks about the connection Stewart's makes with people on a daily basis. "Last year for Christmas, my wife gave me a Stewart's beanie, and what I've noticed is that, unlike, say, a Mets or Yankees hat, which will draw either scorn or a smile depending on sports allegiances, a Stewart's hat pretty much always gets a friendly nod. A buddy who now lives in Boston told me he struck up a conversation with a fellow upstate New Yorker entirely because she was wearing a Stewart's beanie."
Take a look at Andrew's article at this link. https://dailygazette.com/2022/12/23/waite-raise-a-cup-or-cone-to-stewarts/
We Are Closer To You.
Andrew Waite can be reached at awaite@dailygazette.net and at 518-417-9338. Follow him on Twitter @UpstateWaite.