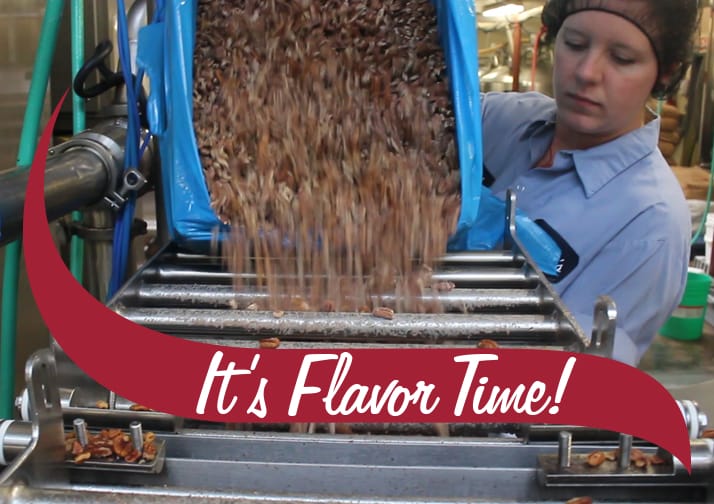 Did you know? Stewart's produces more than three million gallons of quality ice cream per year. Being a family and employee-owned business means we as partners all hold a stake in making a quality product – and of course, we want it to be the very best it can be! While we pride ourselves on making ice cream, we produce more than just one type of ice cream… You can find Sherbet, Light Ice Cream, Super Rich Ice Cream Frozen Yogurt, Greek Frozen Yogurt and Gelato at each of our shops.
A lot goes into making these flavors, but we've got it down to a science. Many of our flavors have inclusions and inclusions can be anything from candy pieces to nuts, to cookie dough, to fudge. Too many inclusions can upset the balance and ruin the taste of the ice cream. It's important to understand that the inclusion and the ice cream flavor must complement each other.
To ensure we have the best ice cream eating experience for our customers, we have a quality assurance team that evaluates the ice cream daily and has just the right amount of inclusions.
There's a scientific reason why we like ice cream so much. Scientists say that a spoonful of the cold stuff lights up the same pleasure center in the brain as winning money or listening to your favorite music. You taste more with your nose than you do with your taste buds. You can't really smell ice cream right away; the flavor really pops when you lick the ice cream and it melts on your tongue. *Source: How Ice Cream Tickles your Brain
It's Flavor Time with our Top Flavors!
We produce over three million gallons per year at our plant in Greenfield, NY with our Fresh & Local milk.
Ice Cream Counter Top 10
1. Vanilla
2. Chocolate
3. Coffee
4/5. Tie! Mint Chip & Strawberry
6. Cookie Dough
7. Limited Edition Mango Dragon Fruit Sherbet
8. Limited Edition Campfire S'Moreo
9. Limited Edition Peanut Butter Cookie
10. Limited Edition Cookie Dough Rumble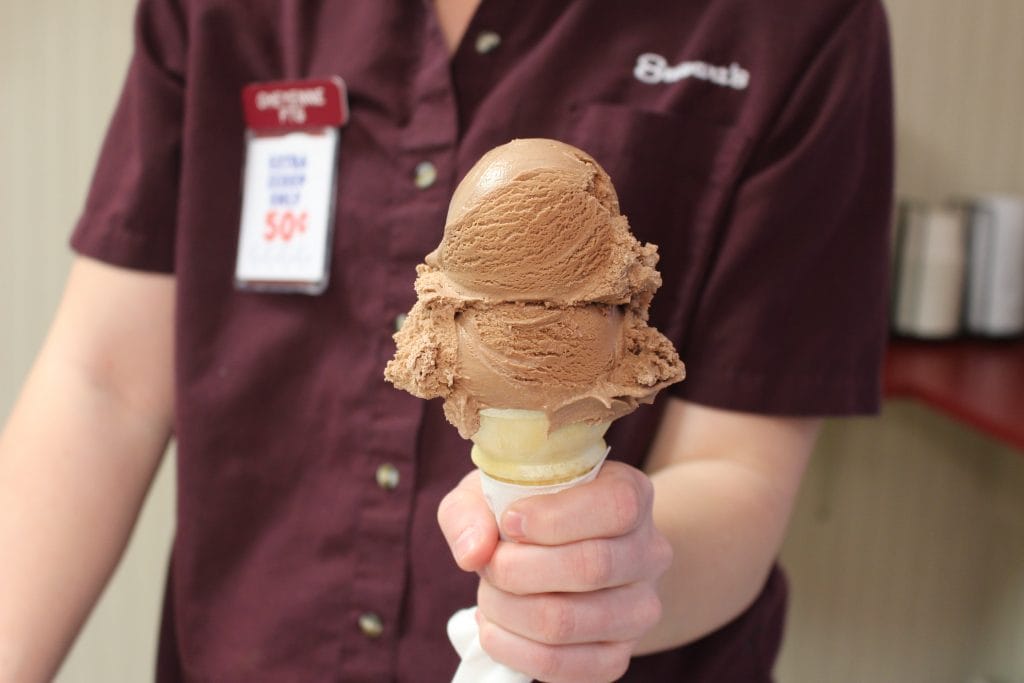 Half Gallons Top 10
1. Peanut Butter Pandemonium
2. Philly Vanilla
3/4. Tie! Cookie Dough & Vanilla
5/6. Tie! Chocolate & Mint Cookie Crumble
7. Vanilla – Chocolate – Strawberry
8. Mint Chip
9/10. Tie! Brownie Cookie Sundae & Chocolate Peanut Butter Cup
Our Top Pints
Two -way tie for first: Mint Cookie Crumble & Cookie Dough
Two-way tie for second: Philly Vanilla & Chocolate Peanut Butter
Four-way tie for third: Espresso Therapy, Chocolate, Death by Chocolate & Mousse Trail
Love our coffee as much as our ice cream? Try any of our coffee-flavored ice creams, listed here:
• Brew-Ha-Ha
• Colombian Coffee
• Cream 'N Coffee Fudge
• Espresso Therapy