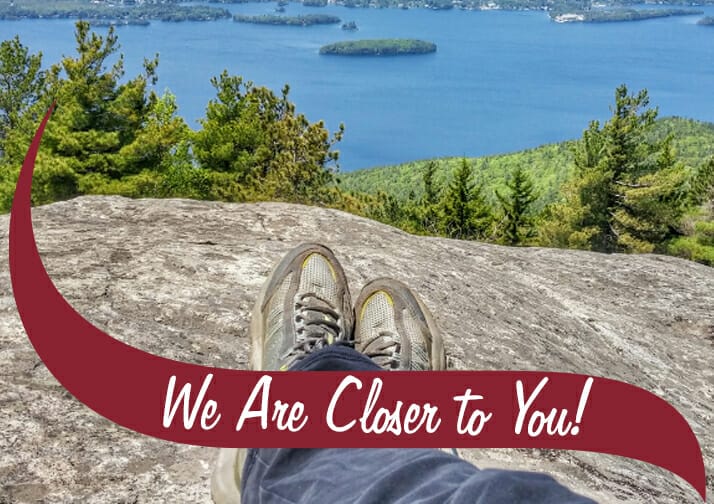 Spending the day hiking through one of the beautiful Adirondack mountains or planning to float on one of Upstate New York's lakes? Make sure you go before you go!
Stewart's Shops is partnering with the Regional Office of Sustainable Tourism to help keep our outdoors clean this summer. The Go Before You Go campaign stresses the importance of backcountry preparedness and leaving no trace behind while you're out enjoying nature.
Backcountry preparedness includes a lot of different things like making sure you have enough food and water for your trip and having the right supplies for the journey. Preparation is the easiest way to avoid running into a potential situation while enjoying the outdoors.
Any form of waste, human or other, can harm the environment by harming water quality and spreading diseases. When enjoying the pristine wilderness New York has to offer, be sure to follow the Seven Principles of Leave No Trace. These seven principles will help you make sure nature is as beautiful on your way out as it was on the way in.
You won't find any restrooms out on the lake or on the trails, but Stewart's Shops has you covered. We have a clean bathroom for you to use, plenty of drinks, snacks, food to go and supplies for your day. If you forgot anything like bug spray, sunscreen, ice or firewood, Stewart's Shops has what you need. We have made to order food and hot food to go that makes for a perfect lunch while you're outside.  Make Stewart's Shops your last stop before you leave! Double check that you are prepared and go before you go to help preserve the beauty of the Adirondack Park.
We Are Closer to You