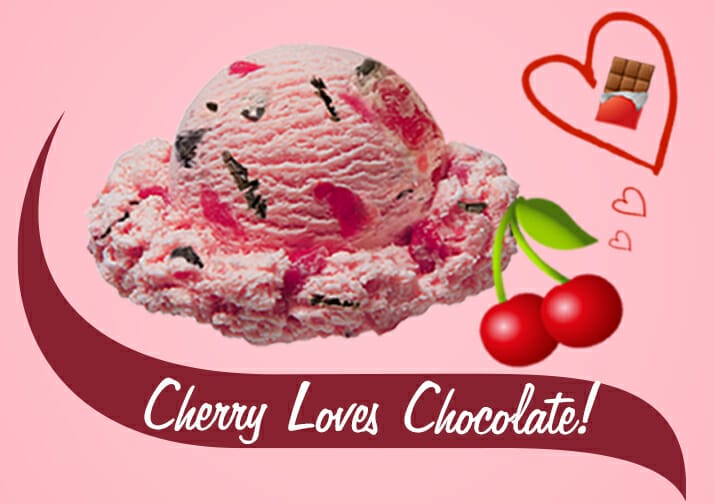 Valentine's Day is right around the corner, so you know what that means…Cherry Loves Chocolate Ice Cream is back at your local Stewart's Shop!
This sweet, creamy cherry ice cream has dark chocolaty flakes and pieces of red cherries!
This flavor is making its comeback, but only for a limited time, so make sure you stop by the cone counter today. Try it in a milkshake or in a waffle cone with some free sprinkles on top! Stock up with a hand packed pint too while you can!
Take a look at these quotes from our Cherry Loves Chocolate fans!
"Now came along Cherry Loves Chocolate! I am personally responsible for 75% of sales at my favorite Stewart's in Ballston Spa for this flavor."
"I was so excited when Cherry Loves Chocolate came back this year! Best ice cream ever. Stewart's is the only place I go."
"I love Cherry Loves Chocolate. I myself would buy this daily. It is my favorite flavor of all the flavors you offer!"
"We are all hoping you will be offering Cherry Loves Chocolate ice cream this year! It is your best ever!"
Come and try this popular flavor for yourself while supplies last!