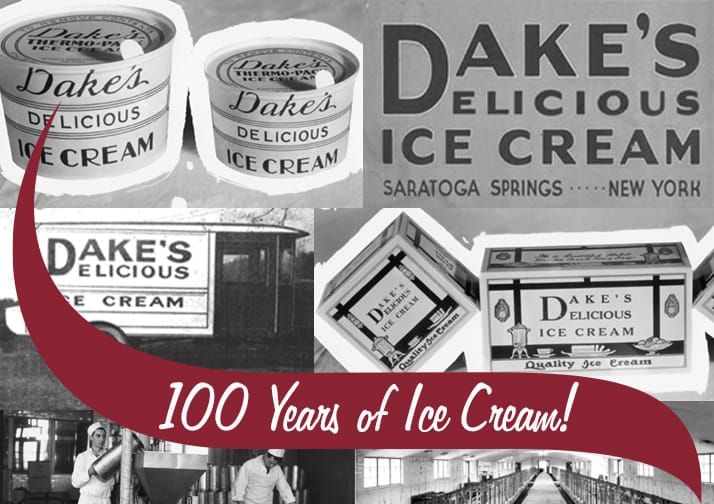 You know and love Stewart's Shops ice cream, but do you know how Stewart's Shops became Your Ice Cream Shop?
Here's how it all started.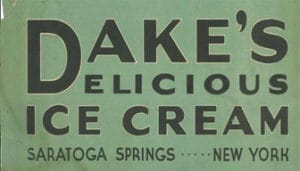 In 1787, the Dake family began clearing farms in the hills of what became Greenfield. Three generations later, in 1921, dairy farmers Percy and Charles Dake responded to a changing economy (and America's growing sweet tooth!) by shifting to ice cream production. They sold 4,000 gallons of ice cream in the first year! This was the beginning of Dake's Delicious Ice Cream.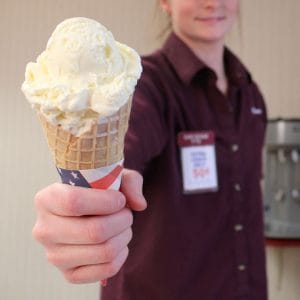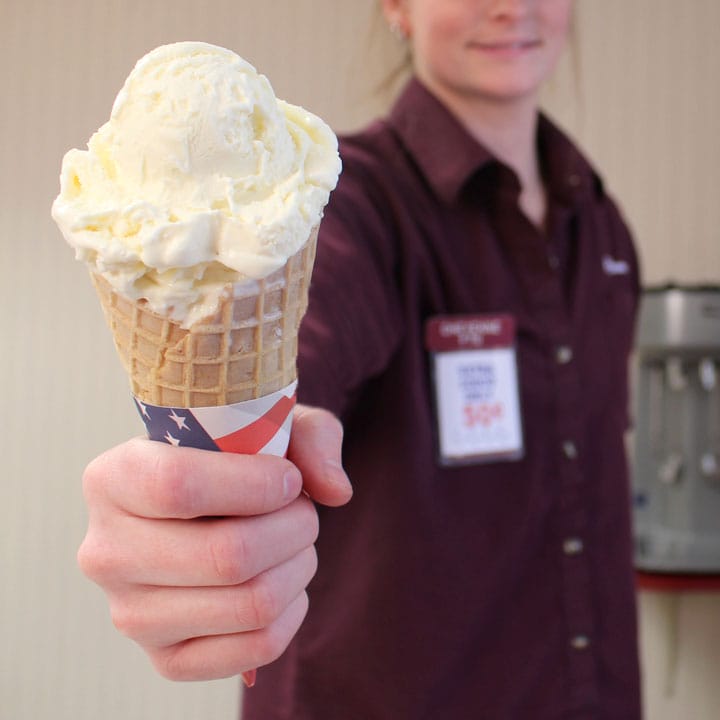 The Beginning of Ice Cream Delivery
Charles V. and Percy borrowed $10,000 to rent and convert a railroad freight station into an ice cream manufacturing plant. They purchased a bright red Model-T delivery truck and painted "Dake's Delicious Ice Cream" on the side of it. They made deliveries of bulk ice cream to Saratoga, Troy, Schenectady, and Albany for $5 per 5-gallon can. Imagine that, $5 for a 5 gallon can of ice cream. Now that's a deal!
It's All About Timing
With the help of Robert McMullen, the ice cream plant was relocated to a new state-of-the-art building on Route 9N at a cost of $150,000. In the same year, McMullen built the biggest, most modern cow barn in the country, which was 20 years ahead of its time. Despite all of its fine features, there was never a cow in the barn due to McMullen going broke with the stock market crash. That building eventually became the Stewart's Shops ice cream plant in 1950.
Expansion to Retail Locations
True entrepreneurs, the Dakes sought other outlets for their talents, eventually becoming retailers. In 1945, the Dake brothers purchased a small dairy and ice cream business from Don Stewart, this became the very first Stewart's Shop on Church Avenue in Ballston Spa, NY, a Stewart's Shop exists today in that very location.
Today there are 348 Stewart's Shops in 31 counties across New York and southern Vermont. Stewart's was founded as a dairy business and to this day, Stewart's drivers pick up fresh and local milk from 20 local dairy farms every day.  That award-winning milk makes all that delicious ice cream. Customers can choose between dozens of flavors in half gallons and pints in the freezer and cones, milkshakes or sundaes at the cone counter.
Local Exhibit Honors "A Century of Ice Cream"
In honor of a "Century of Ice Cream!" an exhibit celebrating the centennial is featured at the Brookside Museum on 6 Charlton St in Ballston Spa, NY. Now open Thursday – Sunday 1 pm to 5 pm.