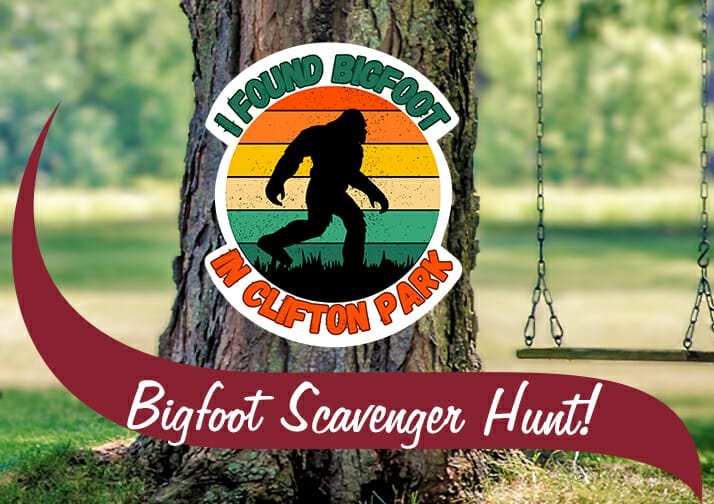 Stewart's Shops and the Town of Clifton Park are hosting a Bigfoot Scavenger Hunt this summer. From Friday, June 30th to Friday, September 1st Bigfoot will be hiding in a new park each week. If you find Bigfoot, take a picture, email it to parsrec@cliftonpark.org, and win a single scoop ice cream certificate from Stewart's Shops!
Here are Bigfoot's possible hiding locations:
Hayes Nature Park
Vischer Ferry Nature Preserve
Dwaaskill Nature Preserve
Garnsey Park
Kinns Road Park
Town Center Park
Mohawk Landing
Veteran's Memorial Park
North Woods Nature Preserve
Remember, Bigfoot will move park locations each Friday. For hints, previous locations, and winner information, check out their Facebook page: Clifton Park – Parks and Rec.
The first 10 people each week (9 weeks) to submit their photos via email will win a free single scoop ice cream cone!
Good Luck!
Stewart's Shops, We are Closer to You!