Good things come to those who wait. After 23 years in the making, the residents of Brunswick now have a brand-new Stewart's Shop with a unique character that proudly reflects this historical community.

What's Different About This Shop?
The new shop isn't your typical Stewart's Shop. With unique features, this shop embodies some of the architectural elements of the once historical house that stood in its place. The exterior of the shop is yellow in honor of the yellow house. It is topped with an original weathervane taken from a nearby barn.  Inside the shop, a dedication sign is hung in recognition of the historical house and the tells the story of the history of this small town.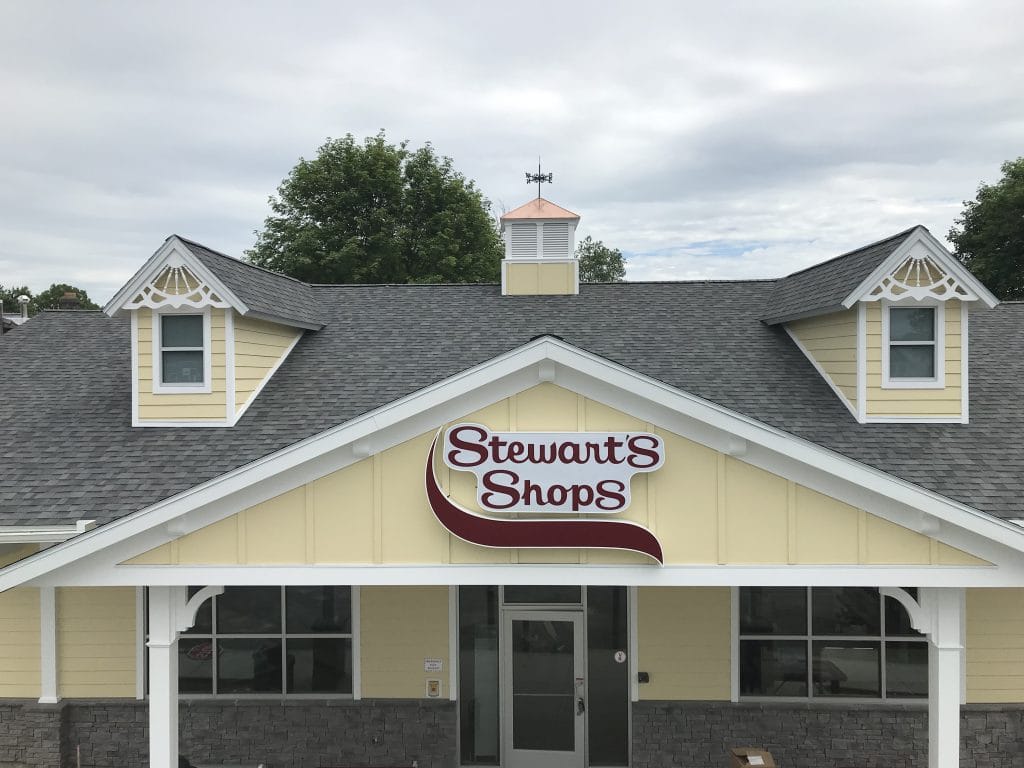 We worked closely with the town historian to gather the history and photos to incorporate into the interior sign. The window dressing above the sign was taken from the historical house and complements the sign perfectly.

Giving Back to Brunswick
In honor of this shop opening, Stewart's Shops will be donating $2,000 to the Brunswick Bulldogs for purchase of much needed bleachers.
Continued Growth 
This shop project is part of our continuous commitment to meet our growing customer needs; offering a wider variety of food and beverage options, and to make their shopping experience even easier. Stewart's Shops is building fifteen shops across its market areas in 2019, which will replace older, smaller locations. Plus, a number of remodels and additions will be completed.