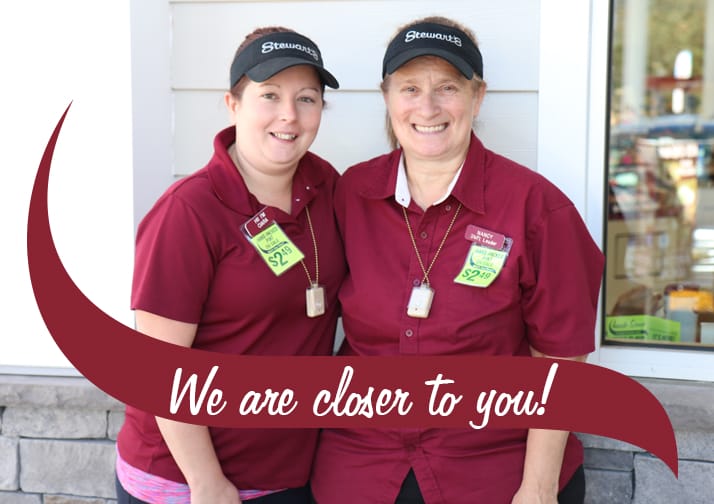 It was the weekend after July 4th, possibly the busiest weekend of the entire summer for the Poland, NY Stewart's Shops. Customers were stocking up on ice for summer picnics, getting sandwiches and snacks, and beverages for the fun-filled weekend.
Dalton, a 10-year-old boy and his dad were in the shop that Saturday afternoon getting some ice cream and last-minute items for their picnic. When they went to the register to pay, Dalton noticed a large sum of money on the floor in front of the counter. He picked up the money and gave it to Nancy, the Shift Leader and she put the money in a safe place. Ciara, another partner working that day, called the State Police to let them know the money had been found.

Finding the Owner
The New York State Police issued a release that a large wad of cash (undisclosed amount) had been found at the Stewart's Shop on Cold Brook Street in Poland, N.Y. About a month went by and no one had claimed the money. Radio stations and news stations were talking about the missing money and no one had come forward.
It wasn't until the last week in August, that a young man came forward and knew the correct denomination and the way the money was wrapped. He and his father were in the shop that weekend in July and he thought it was a lost cause. They were on their way to camp that weekend and when he realized he had lost the money, he just assumed someone had taken it. The money was a down payment for a car he had been saving to purchase.

Honesty is the Best Policy
Thanks to Dalton, the honest 10-year-old customer and his dad for turning in the money! And a special thanks to the Stewart's Partners that kept the money safe and made sure it was handed over to the State Police. Talk about honesty and integrity and doing the right thing! Our Stewart's Partners followed the proper protocol to ensure that the missing money was returned to its rightful owner.

A Sweet Ending 
To make this story even sweeter (almost sweeter than ice cream ? ), the owner of the money gave Dalton a reward for returning the money! How about that for a feel good story?
This is just another example of how at Stewart's Shops, We Are Closer to You.