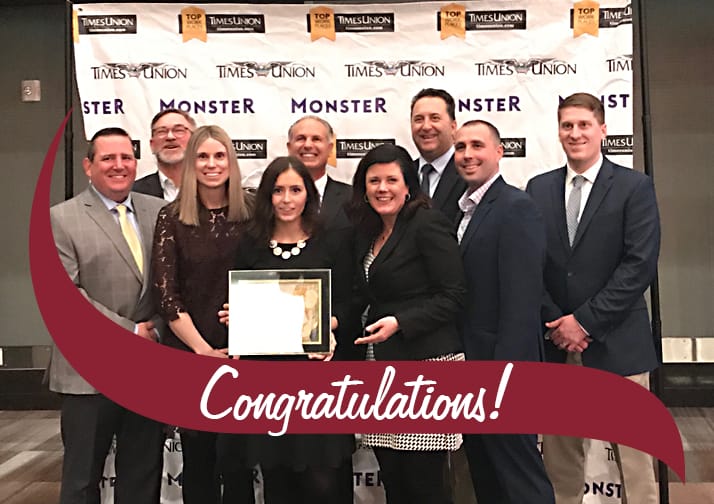 Becoming a 'Top Workplace' isn't something any organization can say. It's a prestigious achievement that is based on employee feedback. Stewart's Shops is proud to announce that we have been honored as a Top Workplace for a second time!
This award measured qualities including company values and goals, employee engagement and growth opportunities, as well as compensation and benefits.
We're also proud to announce that Stewart's President Gary Dake, has been recognized with a Leadership Award based upon survey responses from Stewart's partners. Great leadership equates to great employees.
At Stewart's Shops, we call our employees partners, because they really are. Our partners own nearly 40% of the company through the Employee Stock Ownership Plan, or ESOP; a benefit for anyone working 1,000 hours a year. This year, Stewart's Shops made a $17 million contribution to the ESOP. Our partners received 20% of their salary into their ESOP.
Along with health insurance and paid vacation, ESOP participants are offered paid maternity leave, discounted YMCA gym memberships and daycare, as well as a Make Your Own Scholarship program which provides college scholarships to partners' dependents.
And we have good news! Stewart's Shops is currently hiring for positions across the company. You can find more information on our careers page.