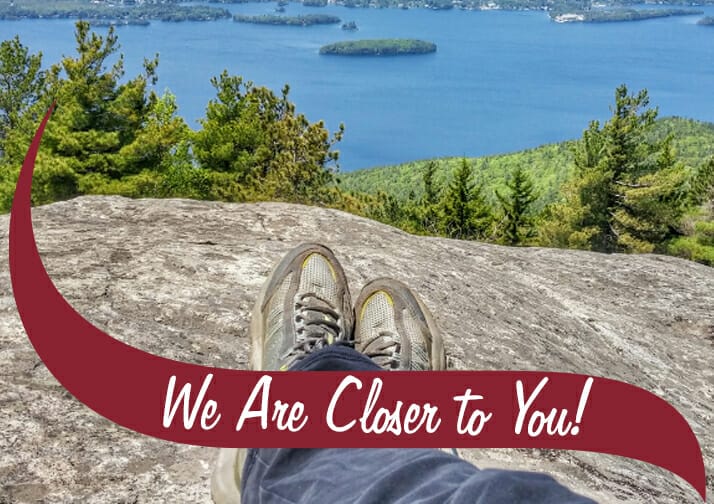 We are teaming up again with the Regional Office of Sustainable Tourism to run the Go Before You Go campaign.
This campaign is centered around keeping the beautiful Adirondack State Park beautiful. Backcountry preparedness is something that often goes overlooked when you're planning a day out in nature. When you're out in nature it is crucial that you leave no trace.
Being a part of this campaign just makes sense for us at Stewart's Shops. In the Adirondack State Park there are 25 different Stewart's Shops locations. Chances are pretty good that a Stewart's Shop is your last stop before you head out for your day in the great outdoors.  We have everything you need for a day in the Adirondacks. Inside a shop you'll find plenty of snacks and drinks for the day. You can also grab some Food To Go meals like a sub or a cheeseburger, perfect for an outdoor lunch. Your outdoor essentials are inside too, bug spray, sunscreen, ice, and firewood, we are your one stop shop.
Unfortunately, you won't find any restrooms out on the lake or on the trails. Make Stewart's Shops your last stop before you leave! Double check that you are prepared and go before you go to help preserve the beauty of the Adirondack Park.
You can find a map of the closest Stewart's Shop here.
Any form of waste, human or other, can harm the environment by harming water quality and spreading diseases. When enjoying the pristine wilderness New York has to offer, be sure to follow the Seven Principles of Leave No Trace. The seven principles can be found here. Each principle is designed to have your day in nature be as enjoyable as possible while keeping you and the environment safe.
This is our second year partnering on this campaign and we are so grateful we can play our part in keeping the Adirondacks beautiful.
Stewart's Shops, Supporting Our Communities.