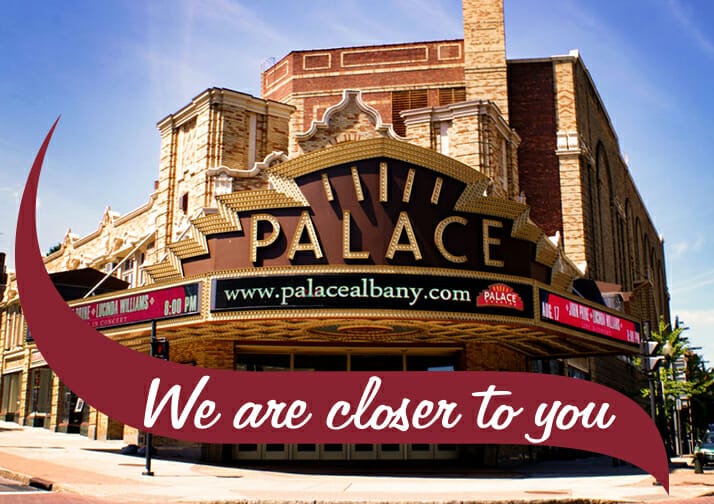 The Palace Theatre is holding their Summer in the City Free Movies Series again this year and we are the sponsor of the last movie!
This program offers free movies over the course of the summer at the historic Palace Theatre in Downtown Albany. Kids and parents can see a free movie every Tuesday at 1pm for 7 weeks.
The goal of this series is to provide children with a fun, safe and positive opportunity to become engaged in the arts.
The theatre opens one hour before the start of the movie. Beforehand, there is engaging and educational events for kids to enjoy. This program is one of the several free and low-cost events the Palace Theatre offers their community. Since the program's beginning in 2016, over 30,000 kids have participated and enjoyed a free movie.
Many local businesses support this great program, and we are proud to be one of the sponsors.  Although there are a lot of great sponsors, we are the only one who provide ice cream! Kids can enjoy a sweet treat before the film. The final film is going to be on Tuesday, August 30th.
Free ice cream and a movie, is there a better way to spend an afternoon?
Free tickets may be picked up in advance at the Palace Theatre Box Office at 19 Clinton Ave. during regular business hours or reserved online at palacealbany.org
The Palace Theatre is a Capital Region landmark. It was originally designed and built in 1934 by John Eberson, who was the world's foremost theatre architect at this time. Many of the original design features are still in place despite the upgrades the building has received. It opened in 1984 as a nonprofit performing arts center as has been serving the community ever since.
We are so excited to be apart of this series again!
Stewart's Shops, Supporting our Communities.