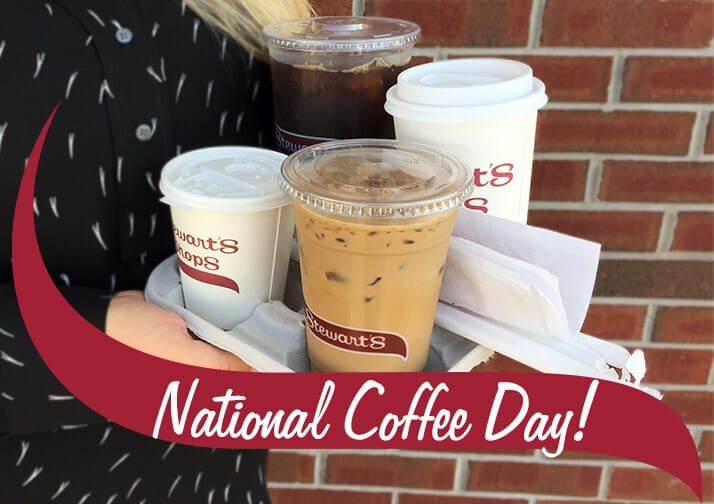 National Coffee Day took place on Thursday, September 29th and we brewed up a LOT of coffee to celebrate!
Over 92,000 coffees were given away for free from 12pm until close! This included any size hot, iced or cold brew coffee in any flavor, including french vanilla, hazelnut, richer roast, blueberry crumble and our seasonal pumpkin coffee.
We Are Your Coffee Shop!