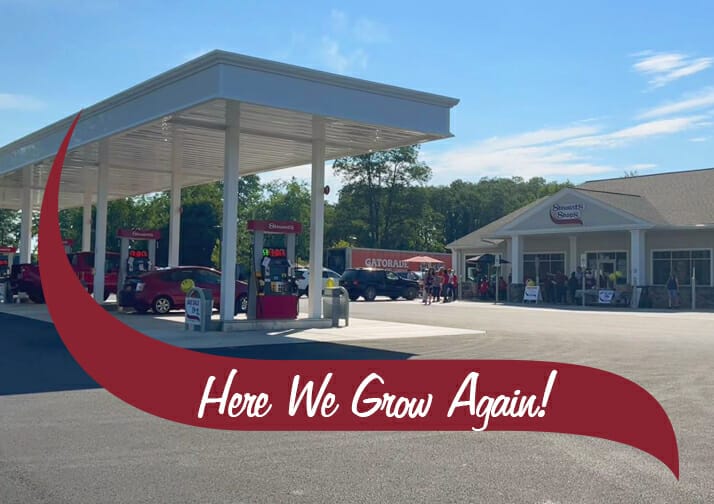 Stewart's Shops is excited to announce that we are opening SEVEN new shops in SEVEN weeks! Yes, you read that right! These seven shops include four rebuilds and three new shops! In true Stewart's fashion these new shops have been/will be constructed in only 9-12 weeks!
2022 continues to be a busy year for Stewart's Shops as we round out 2022. Here's the breakdown!
These shops have been rebuilt:
Malta, NY- Just opened 10/5
Market Street in Amsterdam, NY- To open 10/12 
Great Bend in Carthage, NY- Estimated Opening 10/24 
Washington Street in Watertown, NY- To open 11/8 
These are brand new to market Stewart's Shops
North Potsdam in Potsdam, NY- Estimated Opening 10/26 
McClellan in Schenectady, NY- To open 10/20
West Colonie in Colonie, NY – To open 11/28
These new shops and rebuilds are a part of our $50 million construction investment in 2022. Stay tuned for the grand opening including celebratory specials.
2023 will be even busier with 9 rebuilds planned and 8 brand new to market Stewart's Shops planned. We will announce these new shops and rebuild locations once all approvals are met.
We Are Closer to You