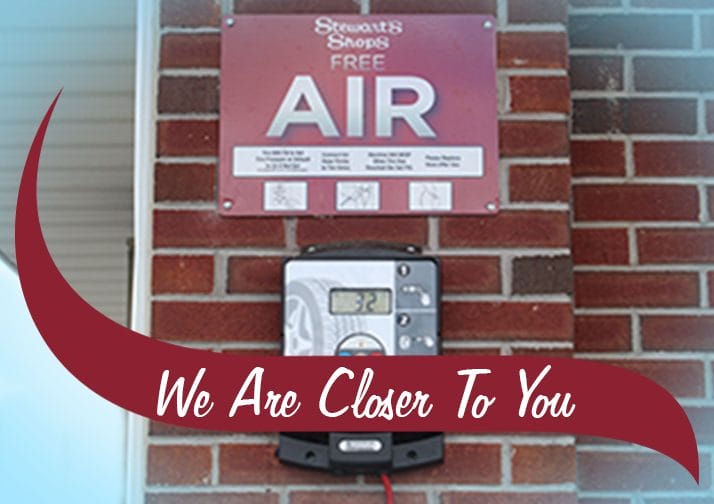 As soon as the temperature changes you can almost guarantee that your tire light is going to come on.
We're happy to provide free air at most of our locations across New York and Vermont.
Warm up inside after filling your tires and enjoy Make Your Own hot dogs, just $2.50 for 2 all this week (1.21.19 – 1.27.19).
We are closer to you!