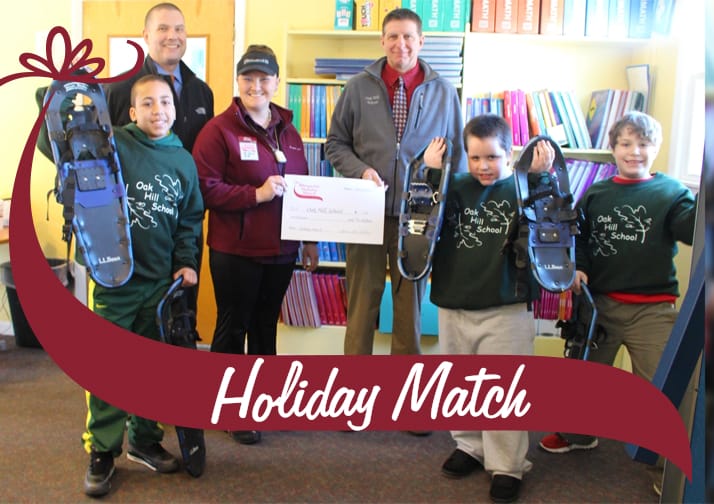 Another Stewart's Holiday Match collection season has ended. Even during a global pandemic and a national coin shortage, our customers found a way to donate to the Stewart's Holiday Match Program to help local children's charities and made a BIG impact. Our customers are shopping at Stewart's for a quick in and out to get their essentials, and they believe in the Holiday Match Program as proof through their generous donations.
What is the tally?
The numbers are in and we're happy to report that more than $941,207 has been generously donated by our customers! With the Stewart's match, that's $1.88 million for the kids in our communities! Donations were collected at all Stewart's Shops from Thanksgiving to Christmas Day.
We care twice as much, so we double every donation.
Your Donation Goes Further
Unlike most charitable programs, Holiday Match has zero administrative fees. The program only accepts cash donations which eliminates credit card processing fees; and 100% of the donations are allocated for children's charity groups. Also unlike other charities, EVERY SINGLE DOLLAR is matched, which means your donations are actually doubled.
Holiday Match Applications
Applications for Holiday Match opened on Thanksgiving day. Non-profit 501c3 organizations benefiting children are able to apply for funds starting Thanksgiving Day through January 31st. Applications are reviewed, and allocations are made in March. Applications can be found here.