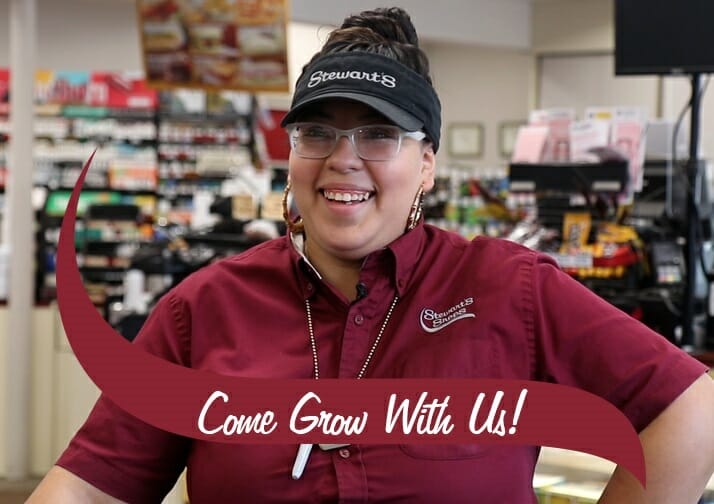 Meet Madelaine! Madelaine has been working for Stewart's Shops for 6 years and is the manager of shop 291, Delaware Ave in Albany. Madelaine is a self proclaimed work-acholic; she was working three jobs when she first took a position at Stewart's. It didn't take long for Madelaine to see the massive growth and support her new position allowed her which made Stewart's her full-time career.
Madelaine started working as a regular partner with aspirations of becoming a manager; but knew she wanted to learn more about shop responsibilities before taking on the position. Stewart's Shops is where if she wanted to learn something, there was always someone happy to teach her.  Madelaine not only felt supported, but that the shop supervisors genuinely wanted to help her grow.  She has been exceedingly confident in her managerial role and has no plans on slowing down!
Hear her story here!

Madelaine_ShopManagerStewartsStory .mp4 from Stewart's Shops Corp on Vimeo.