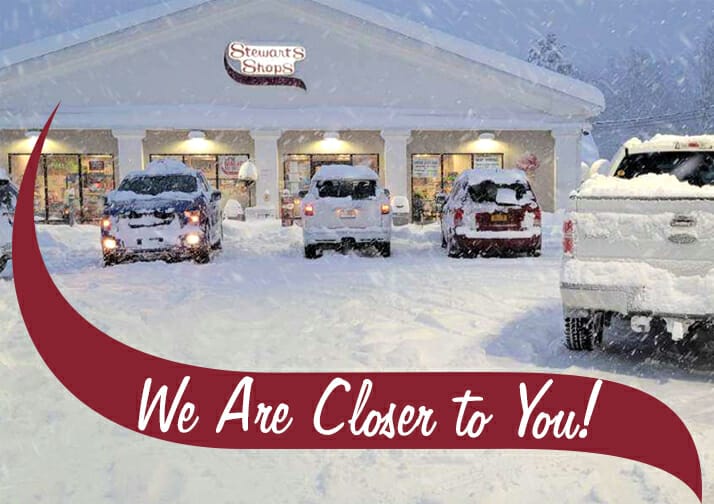 Over the weekend, Central and Western New York were hit with some serious snow! Some locations reported record snowfalls within a 24-hour period, accumulating from Friday through Saturday.
When serious weather like this comes around, you can count on Stewart's Shops to be there when you need us most! In some of the hard-hit areas like Watertown, Great Bend, and Black River, our shops were open and ready to help.
In Great Bend, the snow came down so fast plows were unable to keep up, and many were impacted by unsafe travel conditions. Our Great Bend shop alone had 30 customers who found themselves stranded at the shop, with no way to leave due to road closures. Our shop stayed open all night, giving customers a place to wait out the storm and a stop for first responders to fuel up and grab a hot coffee or bite to eat.
Shop Partner Whitney recounted the experience, saying, "Many were caught trying to head home, so we put out coffee and hot food and stayed open all night to give everyone a safe place to wait it out. Everyone chipped in to help each other out, it was amazing."
Stewart's Shops is proud to serve our communities, especially during times like this. We are closer to you when you need us most!