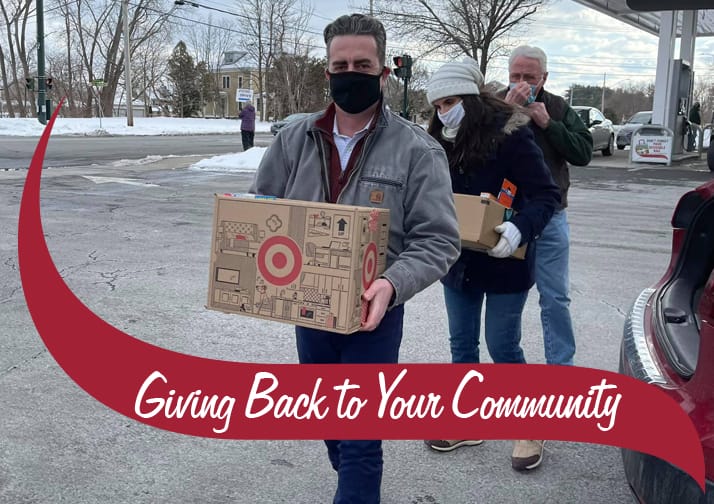 Stewart's Shops was proud to support the third-annual Dr. Martin Luther King, Jr. Food Drive. This year was the most successful year ever, with a half-ton of food collected! Stewart's proudly partnered with the Albany County Legislative Black Caucus to collect food for the Food Bank of Northeastern New York.
This initiative was a part of a Statewide Food Drive marking the 21st anniversary of the community service mission. In total, New York State Agencies and several community-based organizations helped to collect over 652,906 pounds of food and raised over $122,091.
Stewart's Shops is a long-time supporter of the Regional Food Bank of Northeastern New York providing monetary and product certificates totaling over $820,000 in just the last year.
Thank you to everyone involved in making a difference, because as Dr. King said, "No one's plate should be empty."