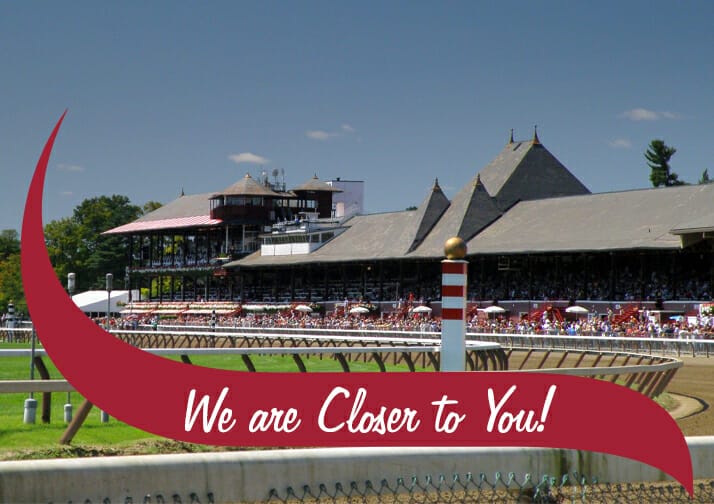 On August 25th Stewart's Shops partnered with NYRA to present Stewart's Day at the Races!
Last year with the track closed for fans, we weren't able to have any events at the track. This year we were excited to serve free scoops of ice cream and sponsor the third race of the day.
In two hours we dished out 2,000 scoops  to nearly 1,000 people! Fan favorites flavors like Mint Cookie Crumble, Chocolate Chip Cookie Dough, Vanilla and Chocolate ice cream were served from 2pm-4pm outside the clubhouse exchange.
In our sponsored race, the winning horse was Pocket Square, who was the favorite. Representatives from Stewart's Shop presented the jockey, Irad Ortiz, Jr. , with a plaque after his convincing win.
With only 2 weeks left in Saratoga's track season make sure you stop into a Stewart's Shops and get a NYRA Bets card. The card never expires and allows members to fund their NYRA Bet account. Members can bet on hundreds of races nationwide, not just at Saratoga. When you buy a card, there is no activation fee and no wait time, you can start betting right away!