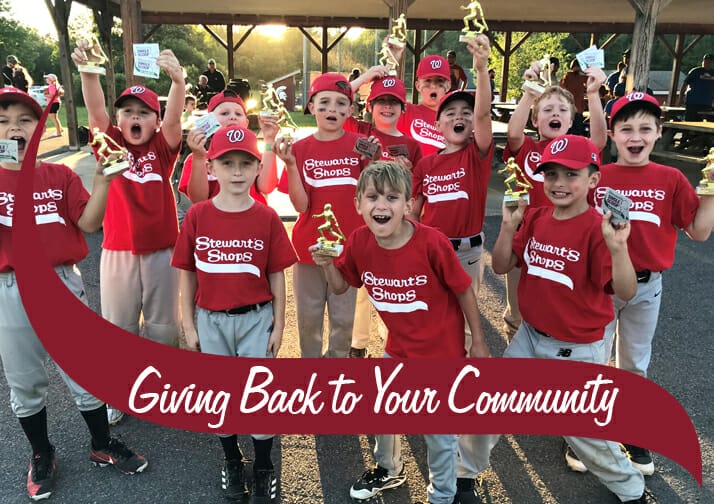 It's that time of year again, it's baseball season.
This year, our donations team has been busy sponsoring almost 100 little leagues and youth baseball teams in our market area! We are so excited to be a part of all the homeruns and diving catches made by the Stewart's Shops sponsored teams.
At Stewart's Shops, we encourage children to get out and play. In 2022, we plan to donate $1.2 million to various organizations that provide recreation activities to children.
Don't forget about $1 off for kid in uniform. Celebrate that big win with $1 off any item at the cone counter. Stop into your local Stewart's Shop while you're in uniform, right after the game, and reward all that hard work.
If you didn't know, kids in uniform can order anything from the cone counter and receive $1 off. This offer is not just for baseball season or even baseball teams but a permanent deal at our cone counter. Any kid in uniform including sports jerseys, concert attire, or other club apparel is eligible for the deal.
Anything you can get at the cone counter is eligible, ice cream cones, banana splits, hand packed pints, milkshakes, brownie, and hot fudge sundaes, our famous Make Your Own Sundaes and more. (Eligible for full priced items only)
Supporting Our Communities