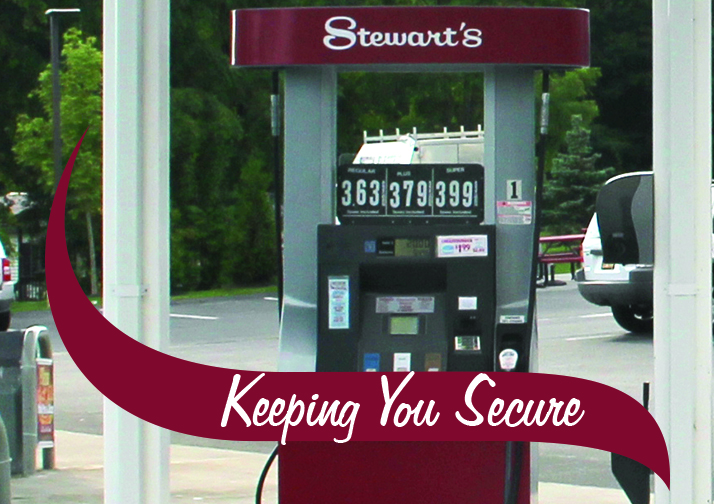 Did you know our Pay at the Pump card readers have new features? We want our customers to feel safe about using their credit and debit cards at the pump, so the card readers will now read your credit and debit card chip for a more secure transaction! The card readers will briefly lock your card for the pre-approval process and release it once approved.
Another new feature is our card readers will prompt for debit first. This is another way to help protect the security of your card. There is an option to bypass your PIN number and run your card as credit by pressing the button on the bottom left of the pin display screen.
The readers will still accept Stewart's My Money and Fuel cards at the pumps! To ensure the card is read properly, insert your card in the reader fully and then remove it. The data from the card strip is read as the card is removed.
Following the new prompts on the pin display screen will help you through the process. If you require assistance, you can always press the "help" button on the card reader display screen or go inside the shop.