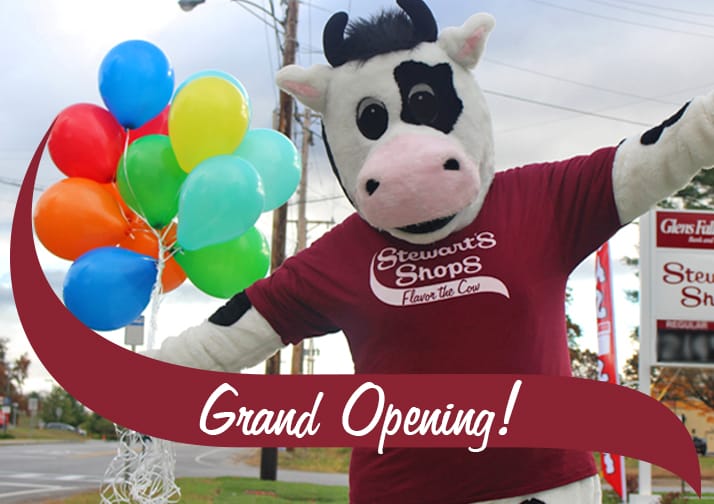 Queensbury Stewart's Shop Grand Opening took place on Friday, Oct. 18th
We celebrated a successful ribbon-cutting ceremony during our event at 221 Corinth Road Queensbury, NY.
All-day specials included FREE single scoop cones, hot coffee/tea and iced coffee/cold brew. There were 50¢ Stewart's Shops sodas and refreshers and 50¢ roller grill items as well as BOGO whole subs and TAKE5 lottery. We served .99 pizza slices, $1.99 eggwiches and $5.00 whole pizza pies the whole day.  In addition, all patrons received 10¢ off gas, including diesel.
(Corinth Rd. shop only).
In honor of this shop opening, Stewart's Shops is donating $1,000 to the Big Brothers/Big Sisters of the Southern Adirondacks.
This shop offers the ultimate convenience, with Glens Falls National and Stewart's Shops as neighbors. Get your banking done and stop in for a quick meal or ice cream treat.