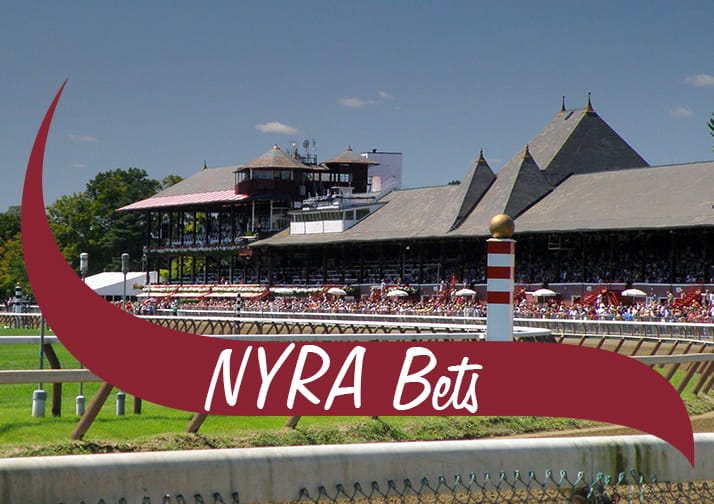 Stewart's is proud to partner with the The New York Racing Association, Inc. (NYRA) to offer season passes for the 2023 summer meet at historic Saratoga Race Course. Passes will be available for purchase beginning the week of May 15 at nearly 180 Stewart's Shops locations throughout the greater Capital Region.
Additionally, NYRA Bets Gift Cards are now available at Stewart's Shops, in time for the start of the Triple Crown season, offering fans the convenience of a trusted one-stop location for all of their racing needs. For a complete list of participating Stewart's Shops locations, visit stewartsshops.com/nyra-bets-cards-available-at-these-stewarts-shops/
Season passes will be on-sale at Stewart's Shops for the set price of $75 through Opening Weekend of the racing season, July 16. Cash purchase is required.  Season passes are also currently available for the same price at NYRA.com/Saratoga. Starting June 1, season passes online will cost $85 and beginning July 1 will sell for $95.
New this year, season passes include access to both the Clubhouse and Grandstand at Saratoga Race Course. The passes cover admission for all 40 days of the season, including Travers Day, at the equivalent of less than two dollars per day.
Fans can purchase NYRA Bets Gift Cards at participating Stewart's Shops to bet the Triple Crown series beginning with the Kentucky Derby on Saturday, May 6; Preakness Stakes on Saturday, May 20; and the Belmont Stakes, presented by NYRA Bets, on Saturday, June 10.
NYRA Bets Gift Cards can also be used to fund both active and new NYRA Bets accounts to bet online the exciting thoroughbred action from Belmont Park during the spring/summer meet, May 4 through July 9, and the Saratoga summer meet from July 13 through Sept. 4.
NYRA Bets Gift Cards are available in $50 denominations exclusively at Stewart's Shops through the conclusion of the Saratoga meet (cash only; credit cards not accepted). There are no processing fees or premiums applied when purchasing or using NYRA Bets Gift Cards, which do not expire.
NYRA Bets is the official wagering platform of The New York Racing Association, Inc. The NYRA Bets app is available for download in the App store or for Android devices at NYRABETS.com/App. Registering for a NYRA Bets account is free at NYRABets.com.