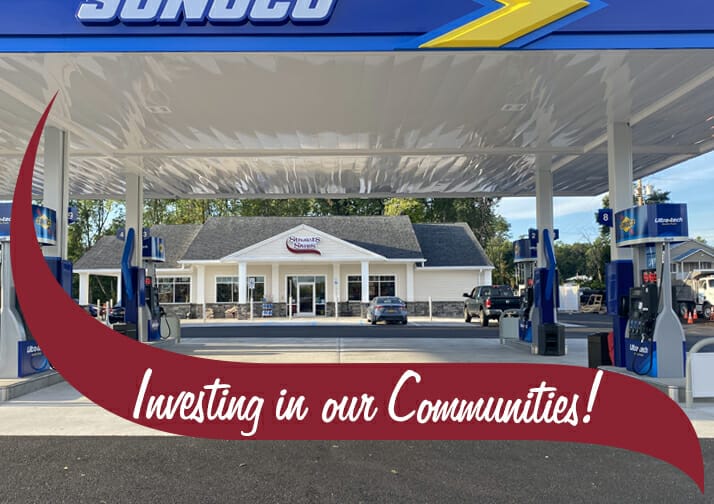 Our newly rebuilt South Potsdam shop opened its doors in late June and we will be celebrating with a grand opening on 9/16!
In true Stewart's fashion, we kept the old shop open while we built the new shop right behind so we didn't have to close our doors to our customers.
This shop offers all the amenities of a modern day Stewart's Shop including a covered porch area with outdoor seating, a food bar and a beverage bar. But this shop will also offer something that no other shop in the company offers at this time, a hybrid EV fast charging station.
Equipped to charge ALL electric vehicles, this charging station will offer 4 Tesla Fast chargers as well as 4 NYPA fast chargers. The Tesla chargers will be up and running later this month and and the remaining chargers will be available in Spring 2023.
Stewart's also offers non-Tesla EV chargers in Moreau, Clifton Park, Latham and Keene. Tesla charging stations can be found at Stewart's Shops in Ballston Spa, Chestertown, Clinton Corners, and East Rutland.
Look for our new Stewart's Shop in North Potsdam opening in October!
In honor of this event, we donated $2,000 to the North Country Children's Museum for support of their Special Events Fund.
Here are some highlights from our grand opening!

South Potsdam Grand Opening from Stewart's Shops Corp on Vimeo.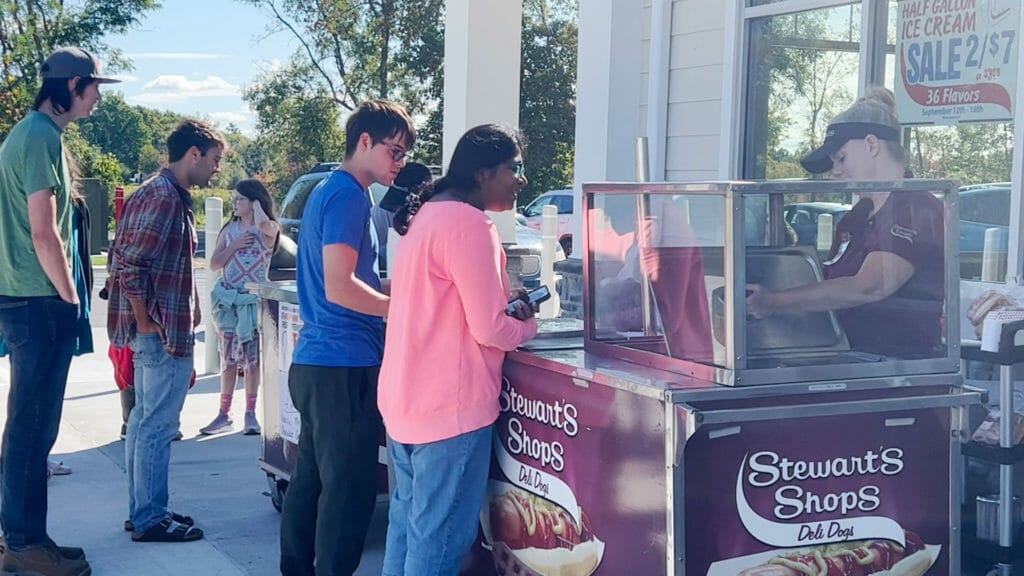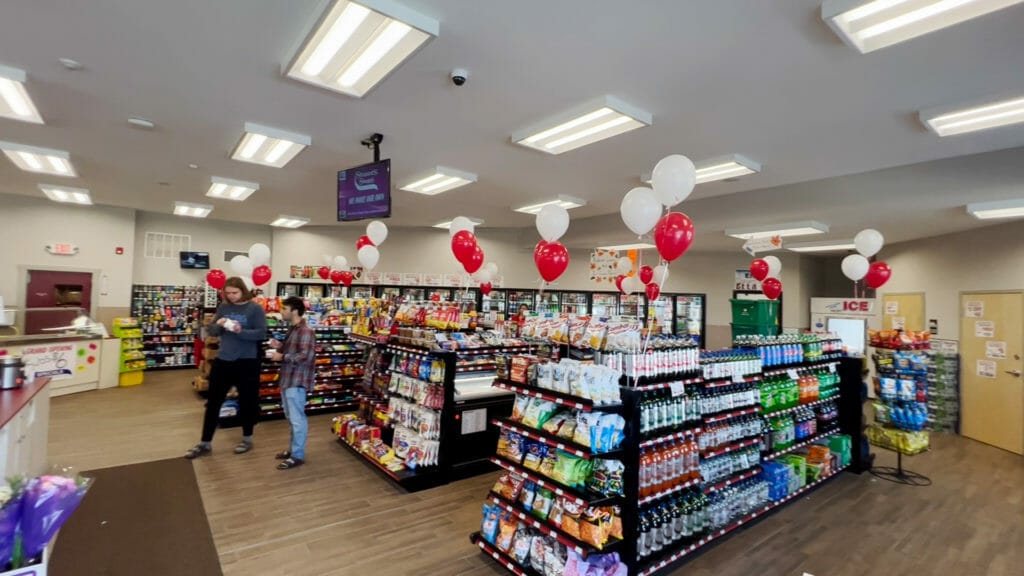 See the progress of this shop: