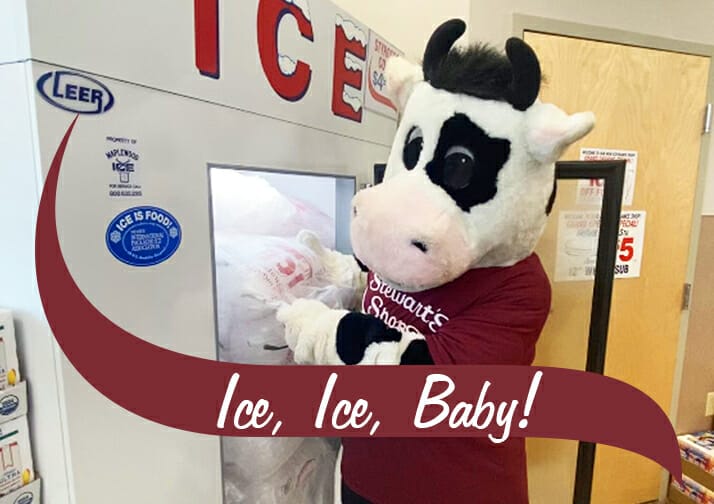 When the temperatures rise, we head to the freezer!
Keeping ice stocked in the busy summer months is no easy task. Luckily, Stewart's Shops has an advantage in the ice game thanks to our vertical integration and our unique delivery system. Take a look behind the scene at how Stewart's Shops does ICE!
When you're heading to that backyard BBQ or out to the lake – you can count on Stewart's Shops for all your summer essentials. It's the one-stop-shop to get you where your going faster and don't forget the ice!