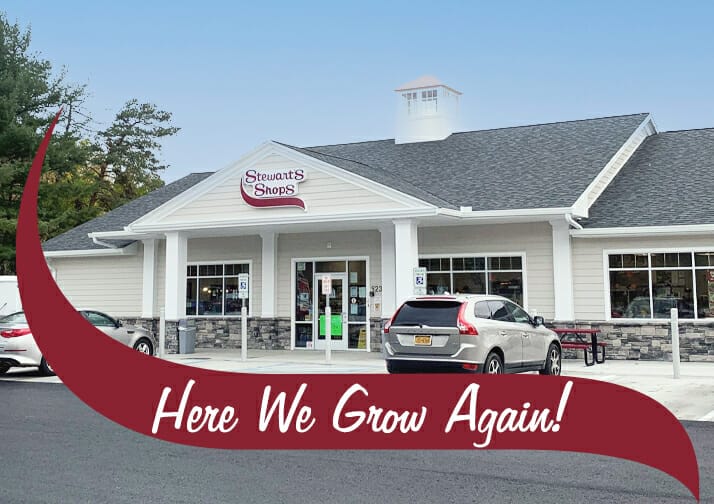 Rexford is home to a brand new Stewart's Shop! Our newest shop replaces the old shop in Rexford, NY and is built in the same location as the old one, but this shop has much more to offer, including a car wash! (Coming soon)
The new shop is much larger both inside and out. When you first pull in, you'll notice more parking, more outdoor seating options and a new gas island.  The extra room on the inside of shop creates space for expanded food to go options, a beer cave, and  extra seating. Stop in and grab one of your Stewart's favorites like chili, mac and cheese or an Eggwich.
About Stewart's Shops Growth/Construction: In 2021, we will open 18 shops, 12 being replacement shops and 6 were formerly Blueox locations. The Rexford shop project is part of our continuous commitment to invest in our communities and meet the growing needs of our customers; offering a wider variety of food and beverage options, and making their lives easier!
Fun fact: The hamlet of Rexford, NY is over 100 years old! Founded  alongside the Erie Canal, Rexford was originally  home to an aqueduct along the Mohawk River and Lock 21 . Today, the Schenectady Yacht Club calls Lock 21 home. The club uses the remains of the Lock to help move boats in and out of the river.