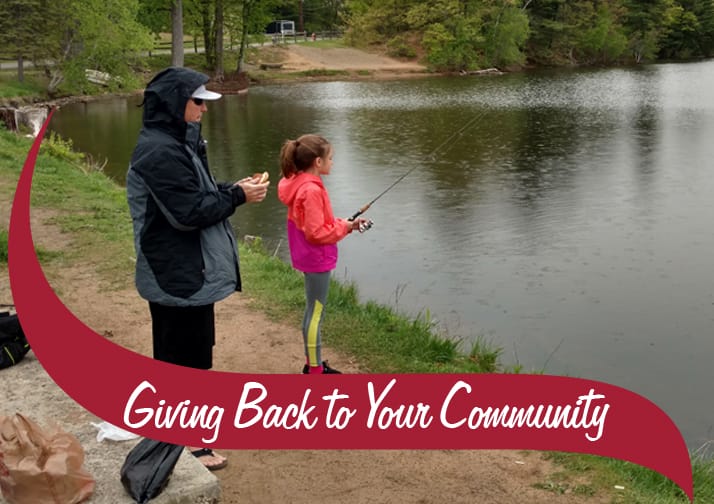 Just last week, Stewart's Shops/Dake Family provided donations to 124 groups totaling over $42,100! These donations were made in the form of product, gift certificates, and monetary support. Stewart's Shops and related family foundations support local charities, donating $7.5 million annually.
Below is a list of organizations that received support the week of February 4th.
Learn more about our contributions and how to request a donation here.
Albany County Land Bank
Albany Institute of History
Albany Medical Center
AMVETS, Post #2000, Fort Plain
Averill Park Central School District
Better Bennington Corporation
Boy Scout Troop 7, Munnsville
Boy Scouts Troop 77 Colonie
Boy Scouts, Troop 42, Corpus Christi
Brunswick Girls Softball
Capital Region BOCES -Maywood School
Carthage Bears Pop Warner
Catholic Charities Fulton & Montgomery Co
Center For Disability Services
Central Valley Elementary
Charles T. Sitrin Health Care Center
Cherry Valley Springfield Central School
Cherry Valley-Springfield All Stars Soccer
Clifton Fine Central School
Clinton-Essex-Franklin Library System
Cobleskill Sunshine Fair
Copenhagen Fire Department
Cornerstone Community Church, Lansingburgh
Country Classroom
Cub Scouts, Pack #21, Gouverneur
Cub Scouts, Schaghticoke #680
Dolgeville-Manheim Public Library
Dollars for Scholars-Voorheesville
Dorothy Nolan School
Eagle Elementary, Bethlehem
East Fishkill Baseball
Fishkill Columbiettes
Fort Ann Central School
Fort Plain Senior Citizens
Fulton County YMCA
Gardnertown United Methodist Church
GGFAACA, Inc.
Girl Scout Troop 20682
Girl Scouts, Troop 20002, Forestport
Girls on the Run Upstate New York
Glens Falls City School District
Grace Christian School, Bennington
Granville Central School
Green Meadows School
Grinnell Public Library District
Habitat for Humanity of Rutland County
Highlight Acting Troupe
Historical Association of South Jefferson
Hoosick Falls Elementary School
Horicon Free Public Library
Indian Lake Central School
Johnsburg Central School
Johnsburg Historical Society
Lions Club of Saratoga Springs
Lowville Academy and Central School
LUNGevity
Maple Hill Preschool
Mendon Fish & Game Club
Messiah Lutheran Church, Rotterdam
Middle Grove United Methodist Church
Middletown High School
Milton Engine Company #1
Milton Terrace PTA
Modena Fire Department
Morristown Vol. Fire & Rescue Co. #1
Niskayuna Central School District
North Country Ministry
Norwood – Norfolk School
O.A.R.S Inc. DBA Albany Rowing Center
Orange/Ulster Boces
Oswego Harbor Festivals Inc.
Our Lady of Fatima, Delanson
Peru AAU Basketball
Peru Central School
Poland Elementary School
Premier Cares Foundation
Professional Nurses Association of Ulster County
Quaker Springs Volunteer Fire Department
Queensbury Union Free School District
Relay for Life, Oneida
Rensselaer County ARC
Rensselaer Plateau Alliance
Rochester Food Pantry
Rock Solid Church, Hudson
Rockdale Rod and Gun Club
Rondout Valley Food Pantry
Rosendale Elementary, Niskayuna
Route 20 Association of New York Inc
Saranac Cooperative Nursery School
Saratoga Performing Arts Center
Saratoga Springs Recreation
Saratoga Wilton Soccer Club
Schroon Lake Food Pantry
Schuylerville Central School
Scotia Glenville Food Pantry
Sherburne Little League
Soroptimist International of Fulton County
South Kortright Volunteer Fire Department
South Riva Ridge Child Development Center
St Francis of Assisi Lodge, Sons of Italy, Beacon
St. Lawrence Central School
St. Mary's School
St. Mary's/St. Alphonsus Regional Catholic Schools
St. Vincent De Paul, Albany
State University at Oneonta
Stissing Mt. Middle/High School
Stokes Elementary School
SUNY Plattsburgh
Thursday Musical Club
Ticonderoga Festival Guild Inc
Town of Florida Veterans Memorial Park
Town of Tupper Lake Recreation and Youth Activities
Tri-County Holstein Club
Ulster County Boces
Unadilla First Presbyterian Church
Village of Lake George
Warren County Fair
Washington County Social Services
Waterford-Halfmoon School
West Rutland Central Schools
Westmoreland Youth Baseball
Whitehall Central School
Whitesboro High School
YMCA, Middletown