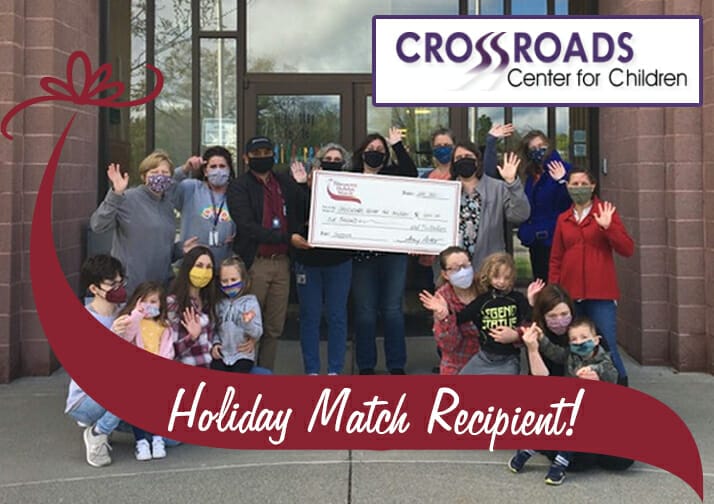 For the last 12 years Crossroads Center for Children has been receiving Holiday Match funds. Holiday Match is centered around supporting children and children's organizations, making Crossroads Center for Children an ideal recipient.
Their nonprofit private school serves children diagnosed with autism. The school also enrolls students with general education needs for their preschool and daycare programs. Students at the school have a wide variety of programs that can help them reach their full potential. The positive learning environment paired with their research and data-based teaching strategies helps students achieve positive outcomes inside and outside the classroom.
Last year the school was raising money for new servers, laptops, and online programs for their students. The project happened just as the pandemic hit the school had to shift totally online. With the help of the Holiday Match donation the school was able to make this transition as smooth as possible.
See how the Crossroads Center for Children is helping kids every day!