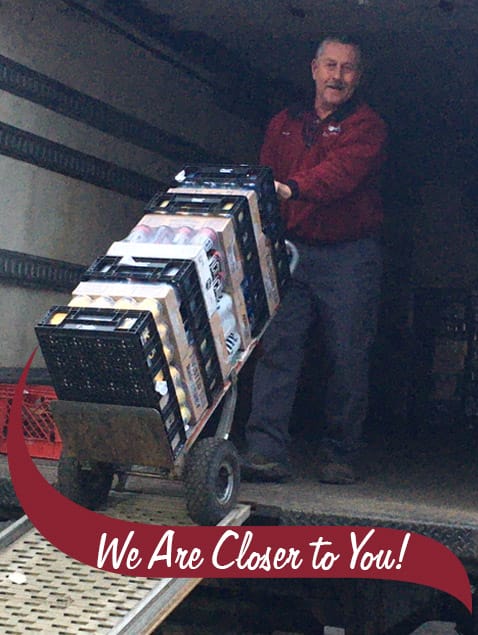 After 86 long years, alcohol could not be purchased in the Town of Argyle. A few weeks ago, that all changed. The voters spoke and changed the dry status by a landslide.
It's Go Time
Upon learning of this new legislation, Stewart's Shops acted swiftly to give the people of Argyle what they wanted. With a liquor license in hand, our Partners worked diligently to allocate new space and stock beer and seltzer options for thirsty Argyle customers.
Vertical Integration
Our vertical integration allowed us to deliver beer in time for the weekend and Friday happy hour. Orders were placed and the merchandising team made room for Stewart's Mountain Brew and many other beer and seltzer favorites. The print shop got the signage to the shop and our hauling team delivered the product just a few short days after we had the license in hand. Outside vendors delivered what couldn't be sent from the warehouse. It was a complete team effort!
First Sale
We had to document the first beer sale in 86 years in the Town of Argyle; just look at that smile!
At Stewart's Shops, there really are 100 Ways to Get Unthirsty