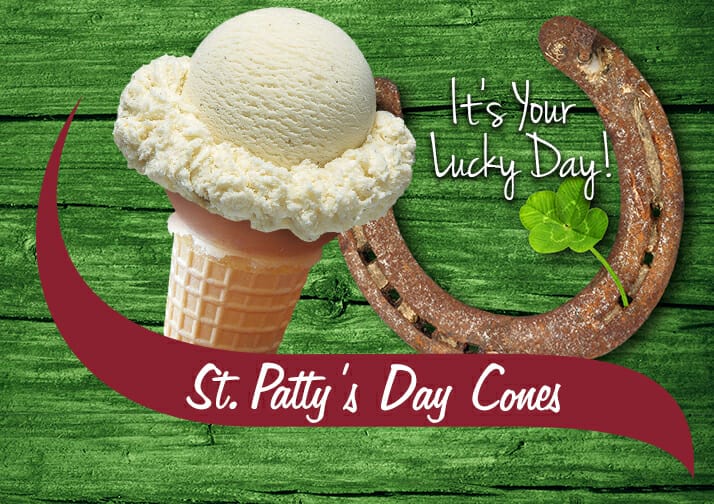 Single Scoop cones are 99¢ all day during St. Patty's day!
You don't have to have the luck of the Irish to get this sweet deal.
This deal is sure to make you green from ear to ear. Stop by after work for your favorite flavor and don't forget sprinkles, they are always free.
Feeling festive? Go green with Mint Chip or Mint Cookie Crumble.