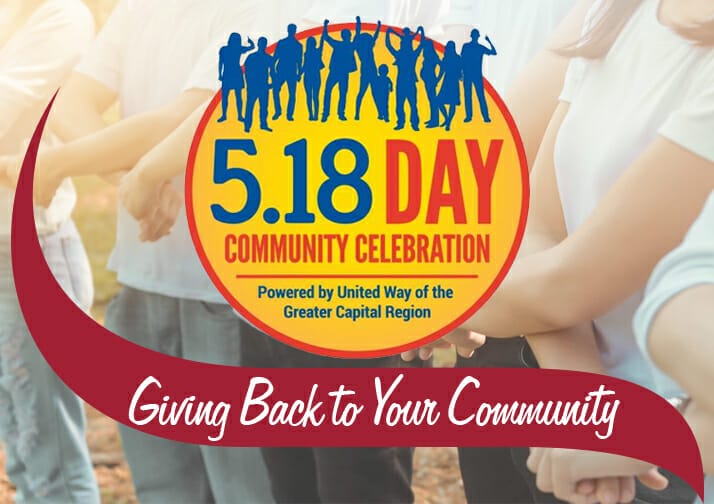 United Way's 518 Day provides opportunities for individuals, families, and groups to be part of the solution. Volunteerism and community impact are at the center of their mission to build a better Capital Region.
Stewart's Shop is partnering with United Way to provide 250 single scoop certificates to support their RAK Bingo during the day.  RAK stands for random acts of kindness; it is a fun way to make a difference in your community. Random acts include, giving an unexpected compliment to a stranger, volunteering for the day and so many more helpful acts. Download the bingo card and get started!
How to play?
Download the RAK Bingo Card below.
https://www.unitedwaygcr.org/sites/unitedwaygcr.org/files/RAK%20Bingo_518Day_gcr_22.pdf
Each square represents a random act of kindness; complete these tasks as a group or independently.
When you complete a square, please write in the time it took to complete it on your United to Volunteer profile.
Once you get BINGO
Complete a row, diagonal, or column to get your BINGO – You can try for as many BINGOs on your card as you like!
You can track your hours and add them to your volunteer time in your United to Volunteer profile.
Add up the total amount of time spent volunteering from each of your squares.
Email your card to 518Day@unitedwaygcr.org with your contact information, and United Way will send you your Stewart's Shops ice cream coupon.
Stewart's and United Way have had a long-standing relationship. We have worked together for over 20 years. We've supported their annual fundraisers, different projects like the United Action Project and the Hands-on Capital Land Project. In order to provide support to their communities, United Way is also a long time Holiday Match recipient.
To learn more about United Way, 518 Day and how to get involved, click here.
Stewart's Shops, A Sharing Company.