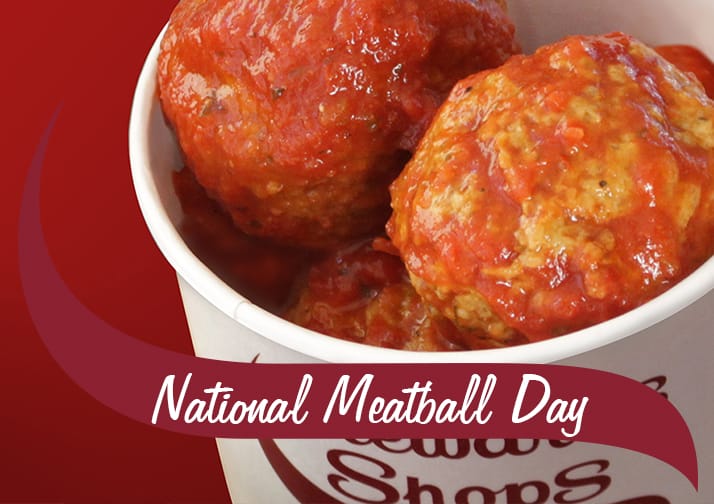 Everyone Loves Stewart's Meatballs!
We offer hot and ready meatballs in our crocks to enjoy at the shop or for takeout. Or you can pick up dinner for the whole family with our Family Pack of Meatballs. Our delicious Stewart's Meatballs are in an easy take-home package complete with six meatballs and marinara sauce!
You can even add a box of pasta and a baguette for a complete family meal under $10.
Our meatballs are a customer favorite, here's what our customers are saying:
Wendy N. from East Greenbush says, "Your meatballs are so much better than many restaurants in the Capital Region, please don't change the recipe."
Vince C. from Yorkville says, "Stewart's has the BEST meatballs."
Faye R. from Poughkeepsie says,"I discovered your frozen meatballs and gave them a try. I am so very glad I did, I thoroughly enjoyed them."
John B. from Mechanicville says, "My family loves your meatballs and that says a lot because my mother is from Sicily!"
The meatballs and sauce are easily heated in the microwave or stovetop, using instructions on the package.
Stewart's Shops makes your life easier with warm Easy Food.