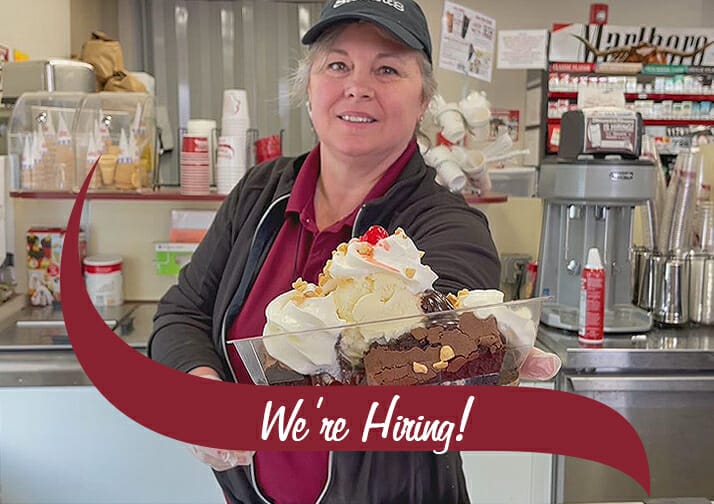 With a recession looming and rising inflation, it's no surprise that more people are taking on a second job to supplement their income.
Stewart's Shops flexible scheduling, and locations throughout so many rural and urban communities make it the perfect solution for those seeking part-time work and extra income.  Stewart's Partners love interacting with their customers and they can work as little as one day a week and/or two hours a day and some prefer just weekends. Many Stewart's part-time Partners enjoy the ability to work a few hours before or after their full-time jobs, and the company employs many stay-at-home moms and dads who work a "lunch shift" while their kids are at school.
Besides our flexible scheduling for part-timers, Partners at Stewart's only need to average 20 hours/week to qualify for the Stewart's ESOP Retirement Plan.  Individuals can supplement their income with part-time work at Stewart's Shops, and save for retirement.
Deb, a 20 year Stewart's Partner says, "I love working for Stewart's because they work around my schedule. I work full time at the school and I am able to work one night a week at Stewart's."
According to Stewart's Shops president, Gary Dake, "As a stable company with a long history and growing future, we have many part-time job opportunities. Stewart's is a good option for so many because we can offer flexible scheduling, a fun environment, and our Shops are Closer to You."
Did you know? Stewart's Shops is currently hiring for over 1,100 part-time positions. 
Join the team!