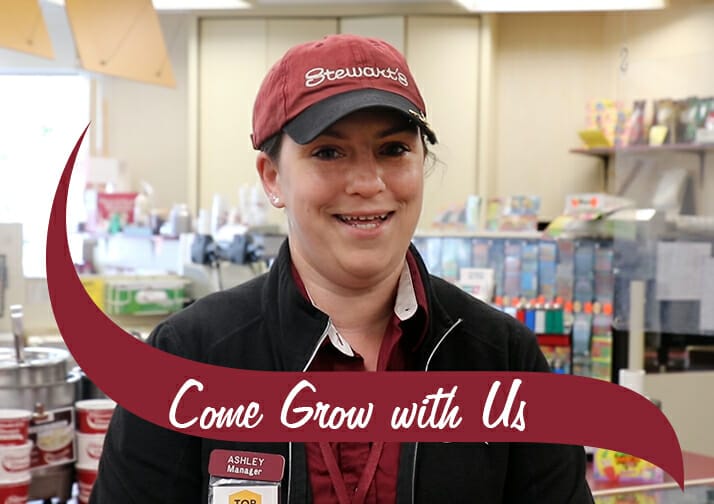 What types of careers can be found at Stewart's Shops?
You can work in a variety of positions at Stewart's Shops. We have part-time or full-time jobs at a shop, management positions in the field or at an office, district staff, maintenance, truck drivers, manufacturing and warehouse jobs, corporate jobs, real estate, and facility opportunities, the list goes on. The best part about starting a career at Stewart's Shops is that you never know where you'll end up. We're creating a series of Stewart's Stories to give you an inside look at different Stewart's partners and their journey to a successful career with the company. And remember that everyone defines success differently; perhaps it is a flexible schedule, a busy workload, the ability to be creative, or the opportunity to help our communities. Whatever you're after, chances are that you could find it at Stewart's Shops.
Ashley manages a shop and loves to teach. Here is her Stewart's Story.

How to apply to Stewart's Shops.
To learn more about becoming an owner of Stewart's Shops and all of the great benefits, visit our careers page.