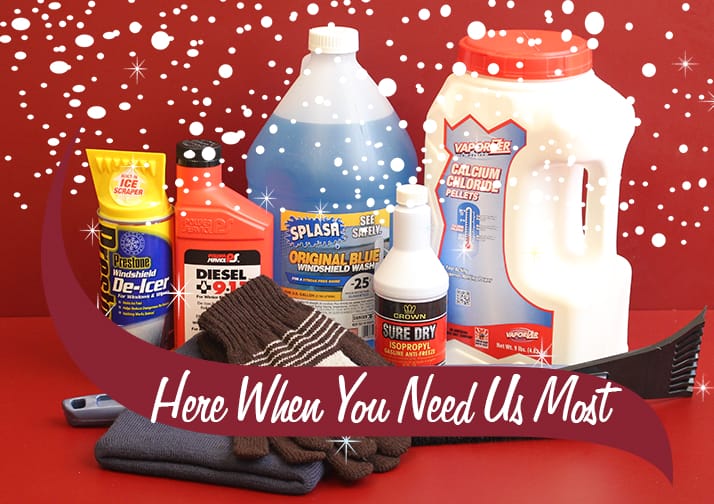 There's snow in the forecast! Are you ready?
Winter weather can be cold and uncomfortable or downright dangerous. Let Stewart's Shops make your life easier when you don't want to travel far. We carry what you need from groceries and essentials to hot prepared foods, even winter weather supplies.
Stay warm with hats, gloves, hand warmers, and hot coffee! Dig out with snow brushes and shovels. Stay safe with ice melts and firewood. Warm-up with our wide variety of hot prepared foods like meatballs, soups and entrees, hot sandwiches and subs. Fuel up with gas, kerosene, diesel, and non-ethanol gas – perfect for your snow blowers and snowmobiles. If you're under the weather, we carry medicines for cold and flu season and even have tissues and cough drops.
Let Stewart's Shops make your life easier with the one-stop-shop in the winter. And, since you're out anyway, you deserve some ice cream!
We Are Closer To You When You Need Us the Most