Interested in applying? Click here!
At Stewart's Shops, we are constantly growing, which means that there are always opportunities to join our team. Whether you're looking for a flexible part time job, or a long-term career, we've got something for you!
Our shops, located throughout Central New York and Southern Vermont, are in need of friendly, motivated individuals to join us as Shop Partners. And when we say Partner-we mean it! Our employees own nearly 40% of the company through the Employee Stock Ownership Plan, or ESOP; a benefit for anyone working 1,000 hours a year.
We pride ourselves on offering a fun work atmosphere with plenty of opportunities for growth! Our shops are fast paced and fun to work in, and because we promote from within, we can provide Partners with the training and opportunities needed to grow. Many of our Partners go on to be Assistant Managers, Shop Trainers, Managers, Auditors, or join corporate staff.
Take it from one dedicated Partner, Kathleen, who's been growing with our company for the past four years! Kathleen started out as a part time shop Partner, and quickly worked her way up to our corporate office as a Consumer Affairs Representative.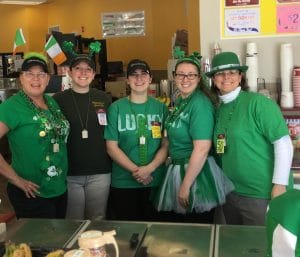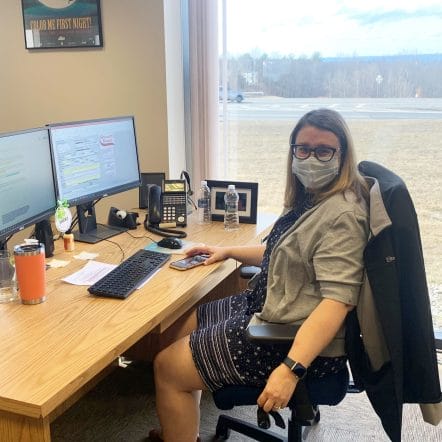 "Everyone at the Corporate Office was welcoming and patient during my transition from Shop Partner to the Consumer Affairs Department. They made me feel at ease while learning my new role. I greatly value my shop experience and appreciate Stewart's for providing me with the opportunity to grow," said Kathleen.
Our vertical integration allows us to provide a wide variety of positions and opportunities within our company including Retail Operations, Warehouse & Transportation, Manufacturing, Marketing & Purchasing, and more! We To find out more information on our employment opportunities, or to fill out an application, please visit our Careers page here!