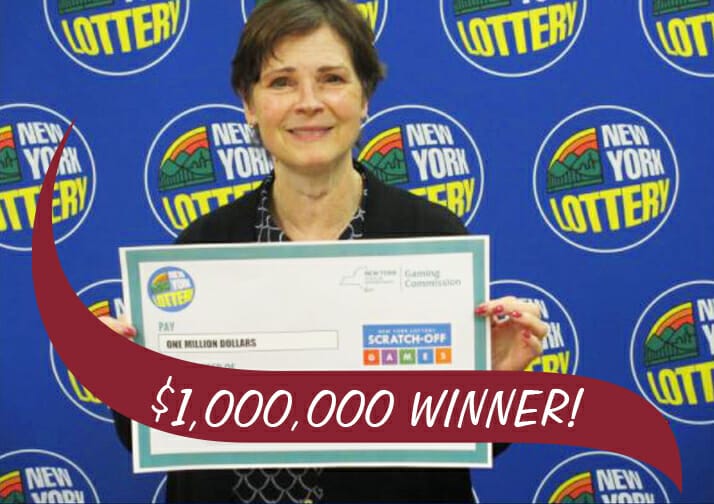 What better way to start the new year than becoming a millionaire?  Our shops recently sold two $1 million scratch off winning tickets.
Judith purchased a $1,000,000 Bonus Word Cashword scratch- off ticket at her local Stewart's Shop in Ellenville hoping to get lucky. After playing the game, she discovered that she won the jackpot!
Harley's winning ticket was from our Voorheesville shop, she purchased a Holiday Magic scratch- off and won the top prize.
Both winners decided to take their $1,000,000 winnings as a single lump sum payment totaling $651,000 after taxes and fees.
Judith's jackpot prize is one of 5 total jackpot prizes that are available through this game. At the time of writing this, there is still 4 top prizes remaining. Stop into your Stewart's Shop and maybe you can be our next lucky customer!
The Holiday Match scratch- off only has one more $1,000,000 winner available at this time. Could the next winner be you?
We have had some big winners in 2021. A customer from our East Berne shop won $10k a week for life from a scratch-off and we have had multiple $100,000 winners.
The New York Lottery is North America's largest and most profitable Lottery, contributing $3.59 billion* annually to help support education in New York State. (*fiscal year 2020-2021)
Could you be the next Stewart's millionaire? Test your luck today!