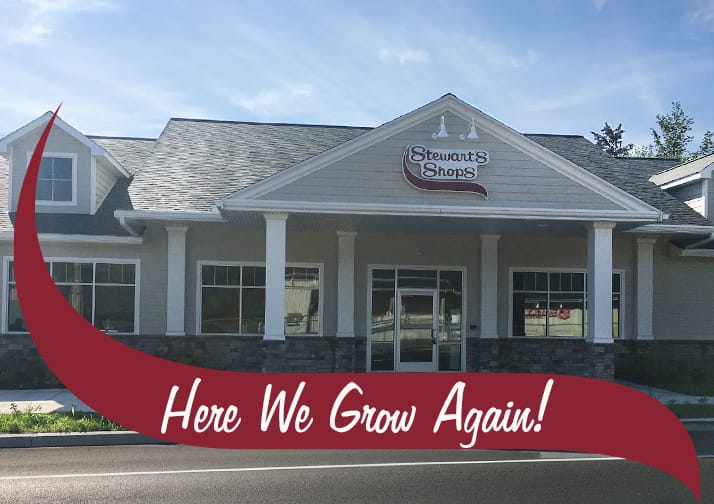 The Stewart's construction team has been busy! With 14 shops planned for 2021 and 10 being currently worked on, our team is working hard to bring new Stewart's Shops to many communities across New York state.
The latest project is our newly rebuilt shop in New Paltz. This lively Hudson Valley village is home to great music, charming boutiques, the SUNY New Paltz campus and plenty of biking and hiking trails and this new shop is a great asset to all who live in and visit New Paltz!
The New Paltz shop had a Grand Opening event on June 25th!
About the new shop:
Driving up, you'll see the bright new exterior, expanded parking. Walk inside and you will find more produce, pizza and more food to go options, expanded grocery items and additional seating.
We are celebrating the opening with a Grand Opening Celebration!|
Where: 76 North Chestnut Street New Paltz, NY
When: Friday, June 25th
Specials: Join us and save .10 on gas all day (this shop only), .50 ice cream cones and .99 coffee all day and so much more!
Additional Information: Ribbon cutting ceremony at 11 am with local and state dignitaries.
In honor of this event we will make a donation to the Village of New Paltz.
Here we Grow Again!