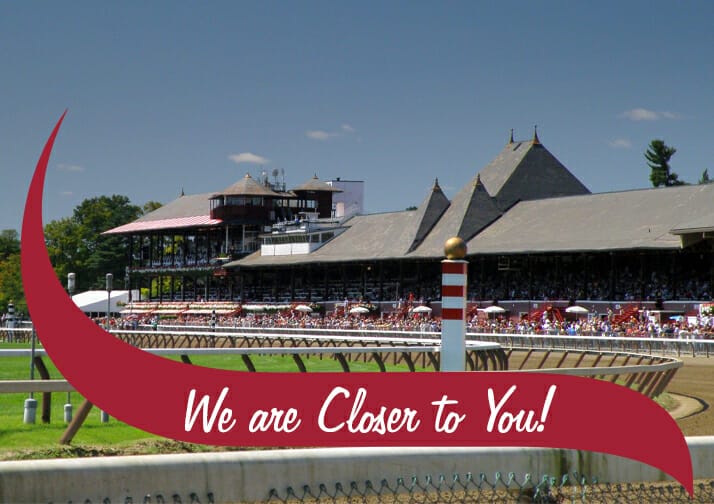 On August 17th Stewart's Shops partnered with NYRA to present Stewart's Day at the Races!
This year we were so excited to be back at the Saratoga Racetrack to serve FREE scoops of ice cream and sponsor the fourth race of the day.
Within two hours we dished out over 1,000 servings of delicious ice cream to track goers! Fan favorites like Mint Cookie Crumble, Win Place Dough (Chocolate Chip Cookie Dough), Vanilla, and Chocolate ice cream were served from 1pm-3pm.
At the Stewart's "We Are Closer to You Race," horse #4, Watasha, emerged victorious. Stewart's Shop representatives awarded jockey Jose Ortiz in the winner's circle with a plaque.
Stewart's Shops Senior Vice President, Chad Kiesow said, "Stewart's Shops is proud to partner with NYRA at the Saratoga Racecourse to offer racegoers and Stewart's fans our delicious, award-winning ice cream. This is such a fun day that we're honored to be a part of."
With only a few weeks left in Saratoga's track season make sure you stop into a Stewart's Shops and get a NYRA Bets card. The card never expires and allows members to fund their NYRA Bets account. Members can bet on hundreds of races nationwide, not just at Saratoga. When you buy a card, there is no activation fee and no wait time, you can start betting right away! For more information about NYRA Bets Cards click here.
We Are Closer to You.