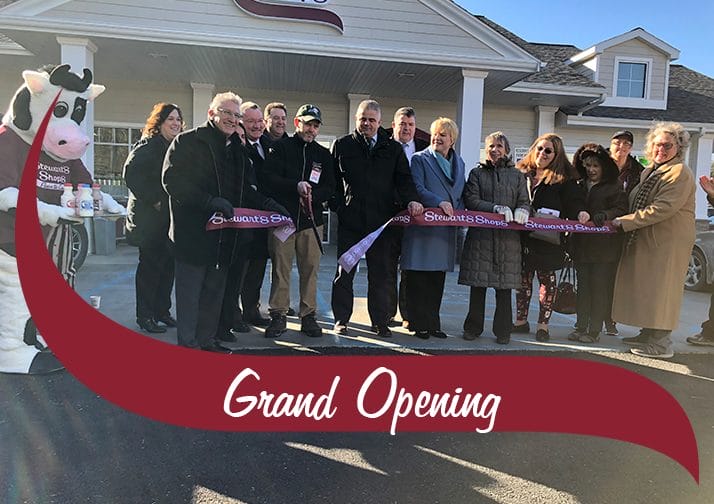 We celebrated our 1st grand opening of 2019 with the opening of our newest shop in Burnt Hills! This shop at the corner of Rt 50 and Lakehill Rd. is a true gateway to the village of Burnt Hills.
To celebrate, we donated $1,000 to the Burnt Hills-Ballston Lake Education Foundation.
The brand-new shop features all of your favorite Stewart's products along with a greater selection of easy food items such as freshly made pizza (pie and by the slice). We've also added a walk-in cooler called a beer cave and a beverage bar with Pepsi, iced tea and espresso. There's also plenty of seating, plus expanded parking and fuel service with diesel.
See you at the shop! We are closer to you!