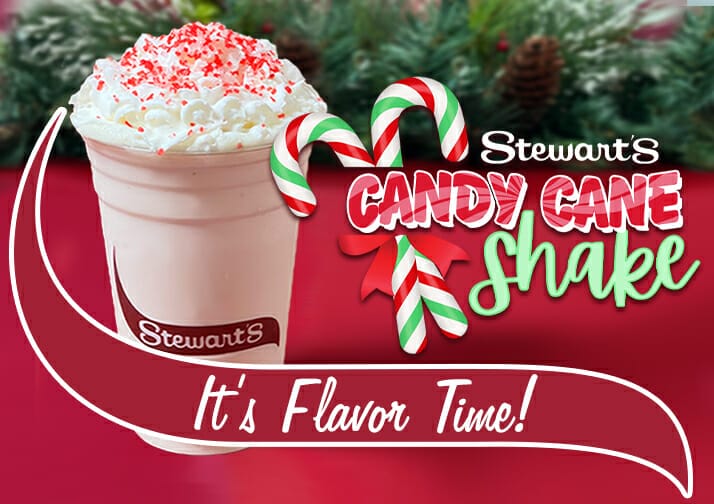 Starting today, you can try the  all-NEW Candy Cane Shake at the cone counter!
You have to try this minty goodness made with Peppermint Stick Ice Cream, whipped cream and crushed peppermint pieces on top! Hurry, it's only around for a limited time!
And the true sign that the holidays are around the corner…Peppermint Stick Ice Cream is back in half gallons!
The peppermint flavored ice cream with red and green mints is now available in half gallons at all of our shops.
We take pride in our ice cream and strive to provide you with fresh, local, and delicious ice cream year-round. When you purchase from us, you are supporting local farms. Without them, our ice cream would not be nearly as flavorsome as it is!
View All of our Ice Cream Flavors here and don't forget to check out the flavors of the week!
What's Your Flavor?